This Contact Center Design Flaw is Impacting Your Customer Experience
by UJET Team |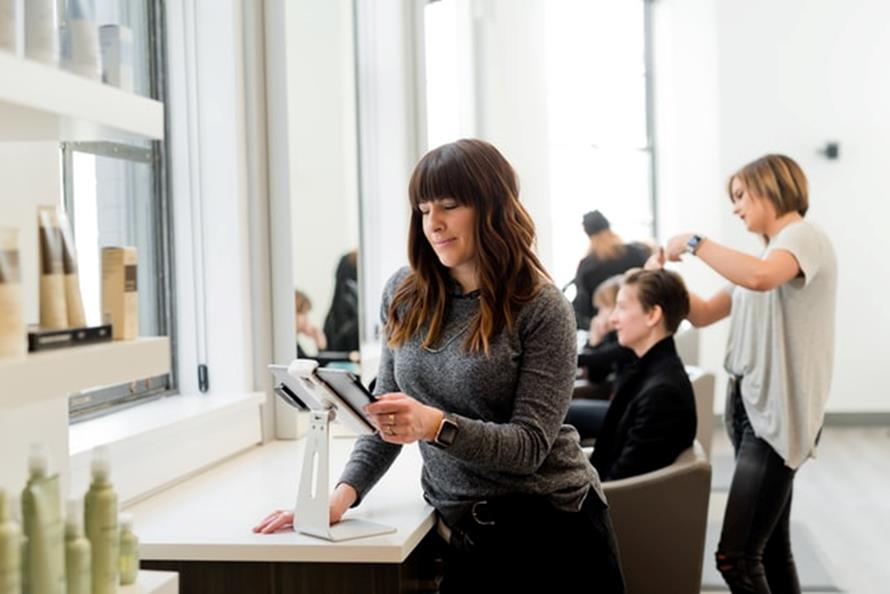 The following is an excerpt from the 2021 TalkingHeadz podcast featuring Anand Janefalker, CEO and Founder of UJET. You can listen to the full episode here.
Smartphone technology has given us the ability to be connected to the world as we've never been before. We can interact with individuals on the other side of the world as if we're sitting in the same room. We can research products, browse websites, and communicate in ways that are visually dynamic and context-packed, often all at the same time.

So why is the average customer support experience still stuck in the past?
Call center technologies are too one-dimensional 
Before he founded UJET, Anand Janefalkar ran engineering at Jawbone, designing disruptive and behavior-changing audio products that could disappear into the background. What he learned there was just how frustrating traditional customer support can be, even when a brand's product and tech are incredibly innovative.
"User experience is paramount, no matter how good your hardware," Janefalkar said. 
Too many customers—and agents, for that matter—are holding a powerful supercomputer in their hands that isn't doing nearly as much as it's capable of doing to provide context for and heighten the support experience for customers.
Instead, support is fragmented and frustrating. Customers are being directed to multiple agents who don't have access to their entire consumer journey and they're being asked to take steps that are tedious and repetitive. This is not only a missed opportunity, but it's a failed business model, says Janefalkar. 
"I'm connected with this very unidimensional last-generation-type in-between, which dumbs down both of our senses to visually and contextually connect with each other," Janefalkar said. "That is why the conversation becomes very bland and is almost a recipe for failure."
Most companies start off with the promise to meet the mobile, visual, and contextual needs of their customers, but they're not including their customer support in that promise. 
"Why is support not a part of that, and why is it throwing me outside of the native brand experience, whether that's the app or the website, into something that I really don't know how to communicate and pass the information through?" Janefalkar said. 
What so many contact centers lack is unified visual and native context that can streamline the customer experience. 
The problem with siloed support 
The old, unidimensional way of conversing with brands puts angry and frustrated customers in an increasingly tough spot and it also frustrates agents going into situations blind and getting cluttered with information, Janefalkar said. 
Tedious, contextless interactions have become a pain point for so many customers who crave a better and quicker way of finding resolutions, similar to the ways they're already consuming content and communicating on their phones. 
"People communicate visually and contextually in some shape or form through a smartphone or a website. That is how most people consume these products and services that are all around us," Janefalkar said. 
What contextual support can do for your business
Contact center technology needs to adapt with consumer behavior, and that includes using in-the-moment context, like photo, video, and phone metadata to make routing decisions, predict customer intent, and make the support experience less painful. 
Truly innovative CCaaS solutions allow agents to do what Janefalkar calls pre-firefight and post-firefight, solving problems before and after a customer calls for support by arming them with complete context during the entire process. All of this can be done in-app. 
"Let's say, you're moving, or you want to add someone to your account. More likely than not, you will have a multi-factor authentication that sometimes is a risk, and that's sometimes over email," Janefalkar said. "Having the flexibility and modularization of even taking that session and making it into an omnichannel experience is very important."
How UJET helps businesses meet customer and stakeholder needs
Behavioral adaptation and omnichannel context are at the forefront of UJET's CCaaS 3.0 technology. 
"Everyone accesses services through this device that we carry around with us – the smartphone," Janefalkar said. "That was part of the inspiration for how we designed UJET."
Having a native cloud allows customer service agents to provide customers with even better support that goes beyond the traditional "omnichannel" promises.
What UJET does that many contact centers do not is use customer context and real-time behavior to give agents context and inform routing decisions, so customers have the easiest, most efficient support experience possible. This targets customers who are digitally plugged in and eager to stay within one app for their customer service needs. 
"You might be talking to a customer support rep on the PSD and phone line, but you're actually accessing the service on the website or the app," Janefalkar said. 
UJET uses channel steering to guide customers to the best avenues available to them to find support. It incorporates IVR and virtual agents to resolve queries before customers even speak with a representative, and if those queries are more complicated, the ability to share images and video of the issue in the same channel are available to them. 
Customers are in meetings or on the bus or at home when they're needing issues resolved. They want to engage in different modes of conversation that fit the situations they're in. UJET gives them the freedom and the flexibility to do so. 
Of customer queries, Janefalkar said there are "20-25% that can be very accurately and properly solved using either a self-serve or channel steering to a virtual agent."
"The rest of the 75% sometimes need a little more finesse where you're actually understanding the issue and getting a few more layers of the onion before throwing them into a chatbot or something like that. Having that ability and having that ability to do it on the fly without having to reset your ACD or your routing engine is what gets stakeholders excited."

Listen to the full TalkingHeadz podcast episode to get more tips for modernizing your customer support experience with the help of CCaaS 3.0 technology.


Subscribe
The best customer experience content delivered right to your inbox.