Intuitive SMS Support For the Modern Customer
Texting is easy, familiar, and fast. SMS is one of the fastest-growing contact channels because consumers love it. In fact, 5 billion people (about 65% of the world's population!) send and receive SMS messages. When blended with other channels like Voice, texting becomes an even more powerful way to gather information quickly.
Stop channel switching and start channel blending. Use Voice and SMS together for more efficient and natural conversations that combine the best of these two popular channels.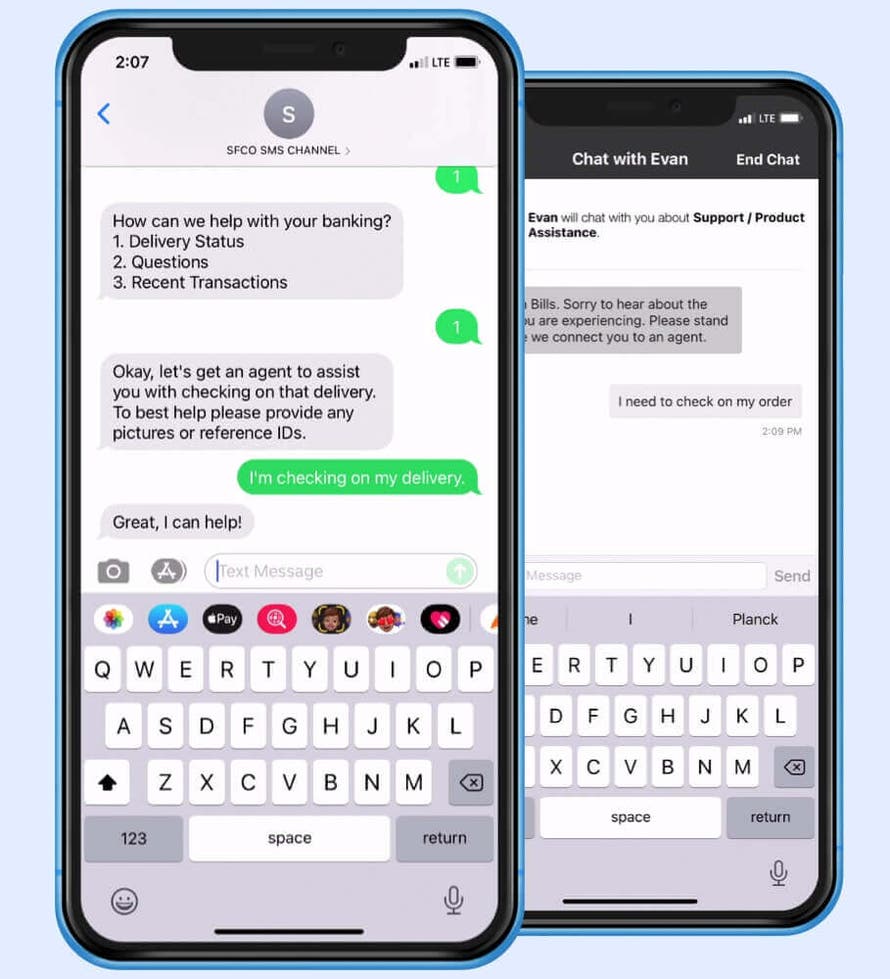 Explore UJET's Powerful SMS Contact Center Software
Collect Contextual Info While Your Customers Are on Hold
With Voice + SMS channel blending, customers can text additional details while on hold or on the call. When the call is answered, agents see a full SMS transcript, so customers don't have to repeat any information.
Learn more about UJET Voice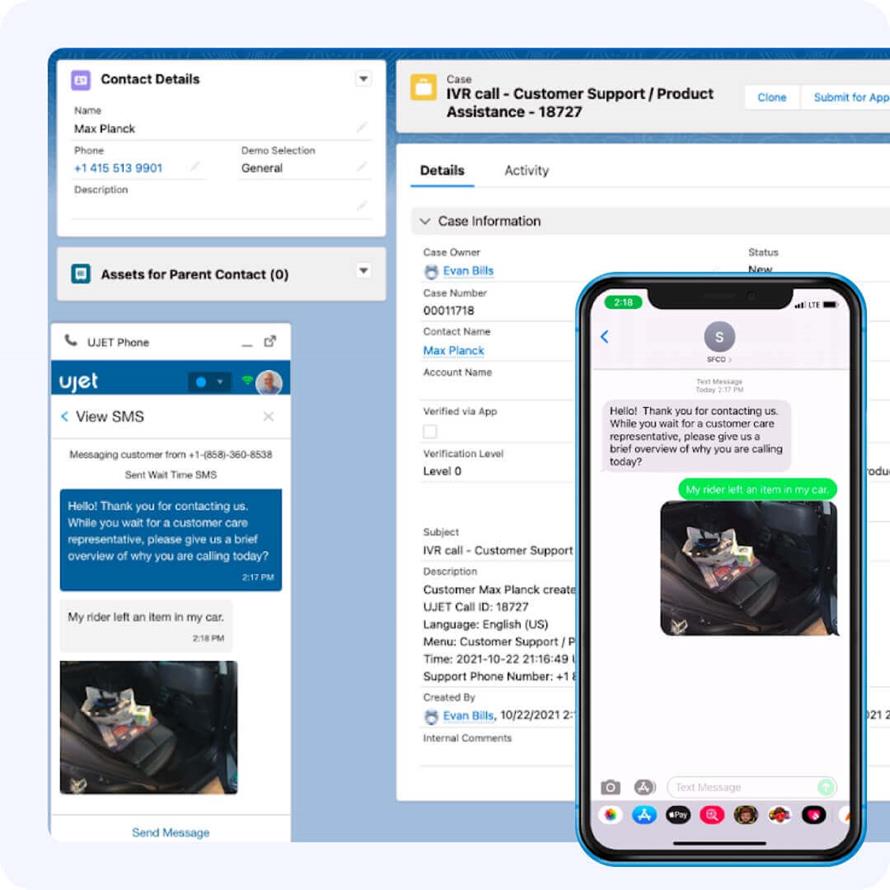 Request Photos and Videos While on Voice Calls
Wish you could see the problem your customer is calling about before the call connects? With UJET, you can. Customers can easily request to share multimedia including photos and videos to help agents diagnose issues and find solutions faster.
Learn more about UJET SmartActions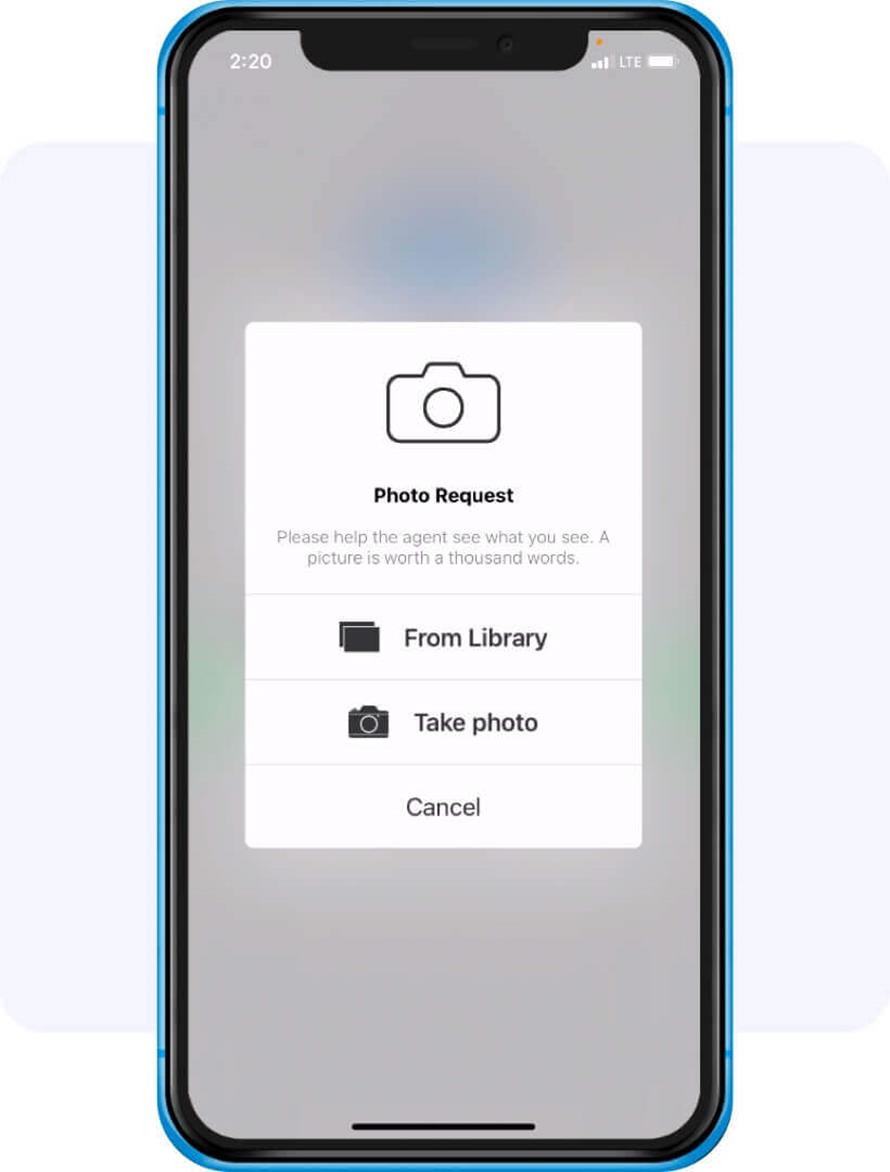 Help Customers Find Answers Faster
Agents can switch between voice, text, and images when required, making it easy to direct customers to self-service resources. Point customers in the right direction with deep-link sharing, which takes customers directly to a specific page or screen within your app.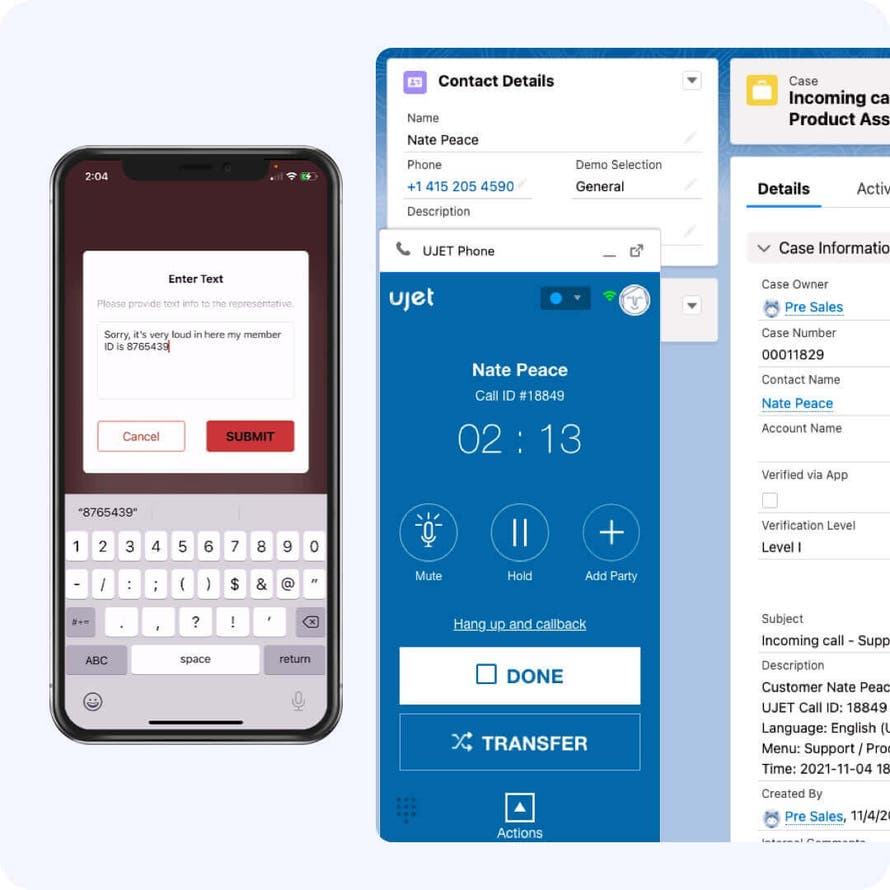 Resolve Issues at Lightning Speed
UJET features the contact center industry's only real-time data exchange with your CRM, so agents have all the customer information they need in front of them, enhanced by metadata that can be captured through smart devices and apps. Solve tickets faster with access to customer history, device details, account information, and more.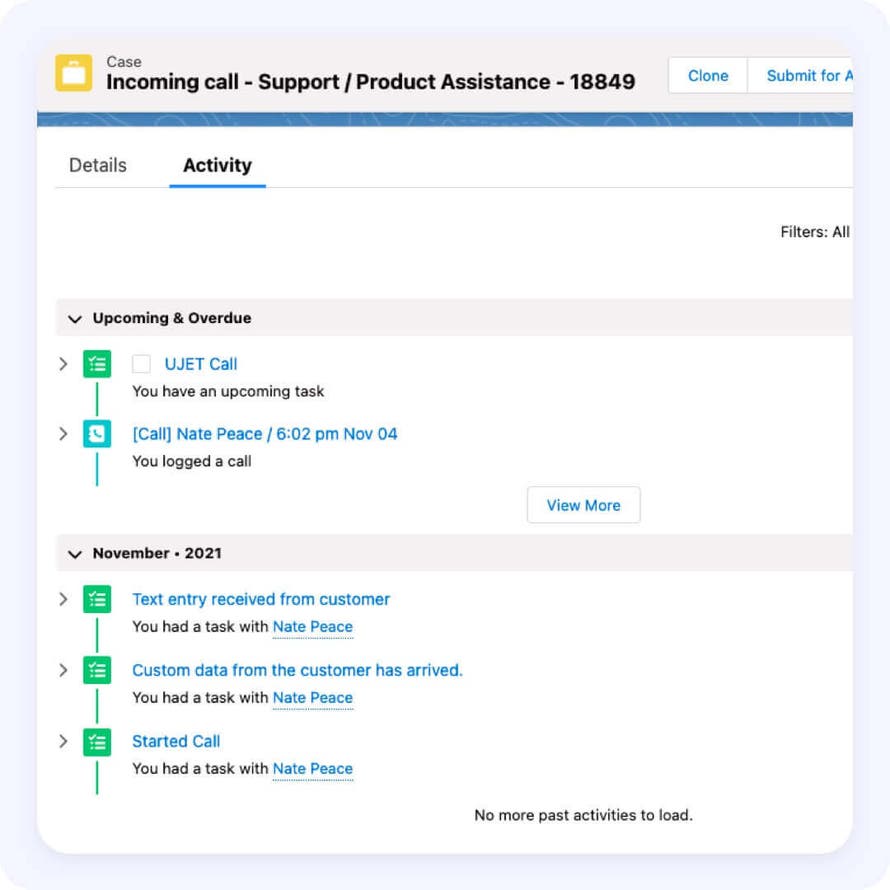 Frequently Asked Questions About SMS Call Center Solutions
What is an SMS contact center?
An SMS contact center is a platform that manages incoming and outgoing text messages between customers and a business, usually included as part of an omnichannel contact center solution. Customers can contact a business through an SMS text, which gets routed to a customer service agent for resolution. Call center text messaging is becoming increasingly popular as it provides an effortless way for customers to get help while on the go. UJET's SMS contact center solution helps businesses manage these conversations effectively with a CRM integration to record interactions, a conversational interface for agents that displays customer information, and intelligent automation to get messages to the right agents quickly.
What's the difference between SMS, Texting, and Messaging Customer Service Contact Channels?
SMS (short message service) and text messaging are the same things: sending short messages through a mobile device. Messaging is a contact channel that contains a number of different platforms, including SMS and texting, as well as WhatsApp, Instagram direct messages, and in-app messaging. With UJET, no matter how your customers choose to contact you, you'll be ready to respond quickly and effectively.