UJET for Small & Medium Businesses
Easy-to-Use SMB Customer Service Software to Help You Scale
Create memorable customer experiences and scale your small business faster with UJET's affordable SMB customer service software. Offer your customers a personalized, consistent way to get in touch with you, get visibility into the metrics that matter most to your business, and enjoy 5-star UJET support whenever you need it, all on one easy-to-use platform.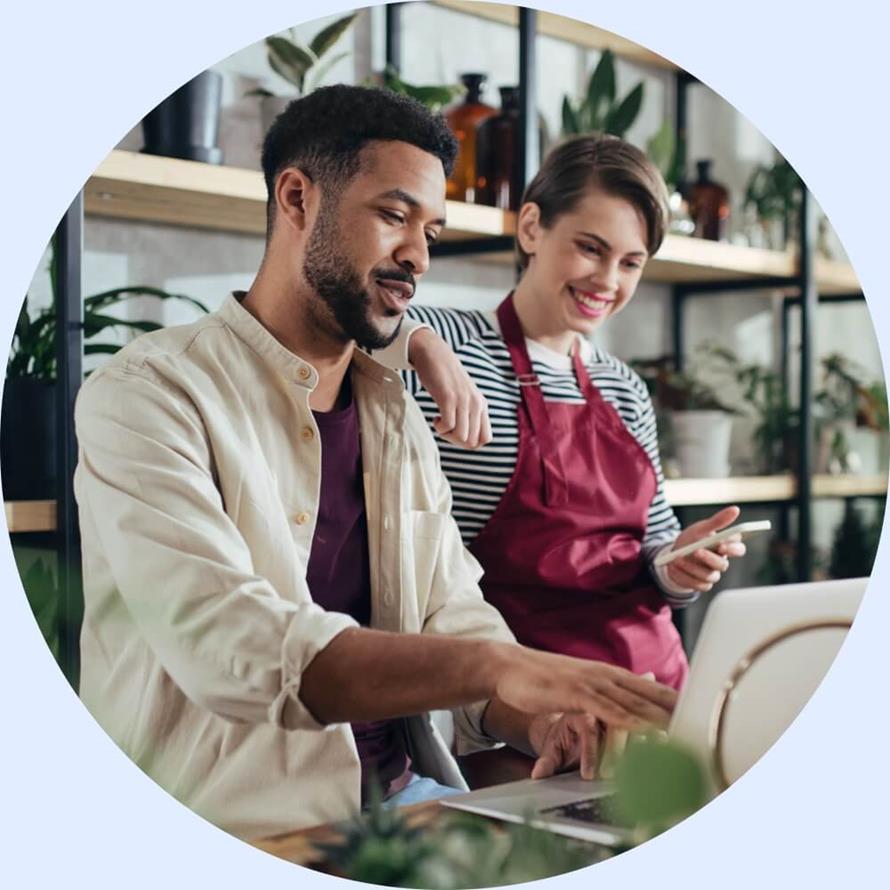 Basic Package - Best Value for SMB
$65
PSTN Voice
Standard Reports & Dashboards
Single Sign-On
CRM Adapters
Web SDK
Standard Support
Incredible CX. Unbeatable Value.
Get all of the features you need to connect with your customers, plus reports and dashboards to track and improve their experience, at a price point that fits your budget.
"UJET is super easy to work with. The tool is intuitive and powerful, and our account managers are always helpful in catering the experience to us."
Sean S.
SMB Customer Service & Operations Manager
Affordable SMB Customer Service Software Built for Growing Businesses
Stop paying for multiple complicated customer service tools that don't offer visibility into your customers' needs and behavior. Leverage customer data from your CRM including past purchases, interaction history, account status, and more to predict customer sentiment and intent, make dynamic routing decisions, and better inform your support agents before each call. UJET offers the only real-time data exchange for the CRM, eliminating storage of sensitive customer data in the contact center. All customer data and PII is stored natively in the CRM or your private data repository to reduce security risks.
Learn more about CRM integrations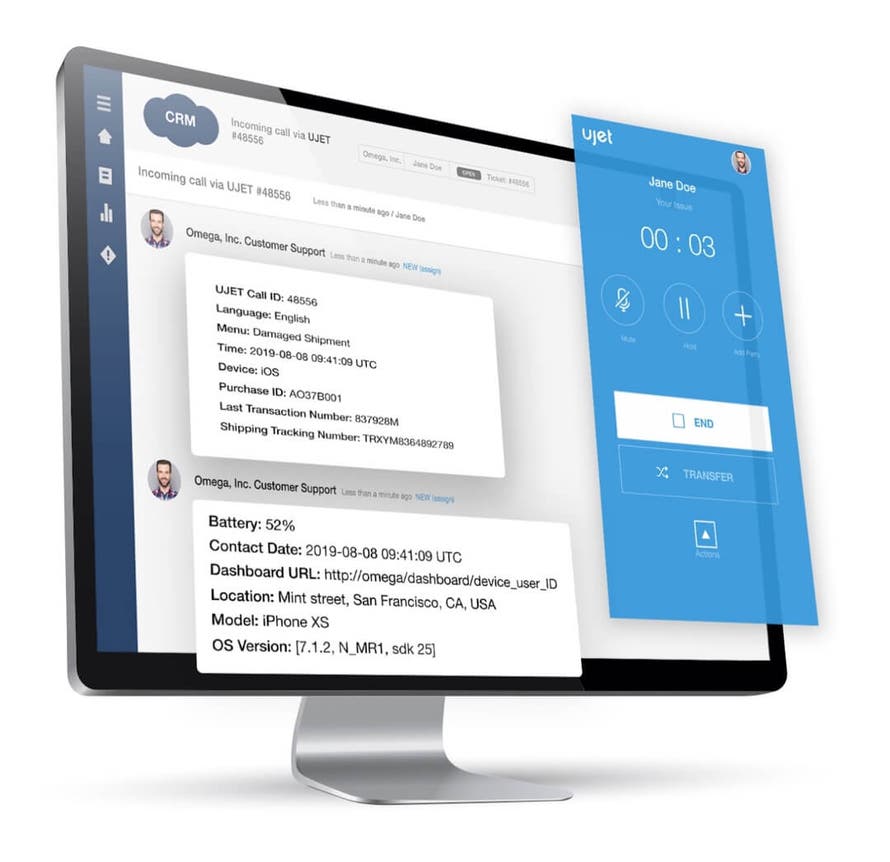 Enterprise-Grade Reliability & Call Quality at an SMB Price Point
Your customer relationships are important and personal, and UJET makes it easy for them to reach you whenever they need you most. Our customers have enjoyed 100% uptime for the last 12 months, with no exceptions for maintenance windows or telco outages. And we offer low-latency audio that delivers exceptional call quality, no matter where your callers are located.
Learn more about UJET channels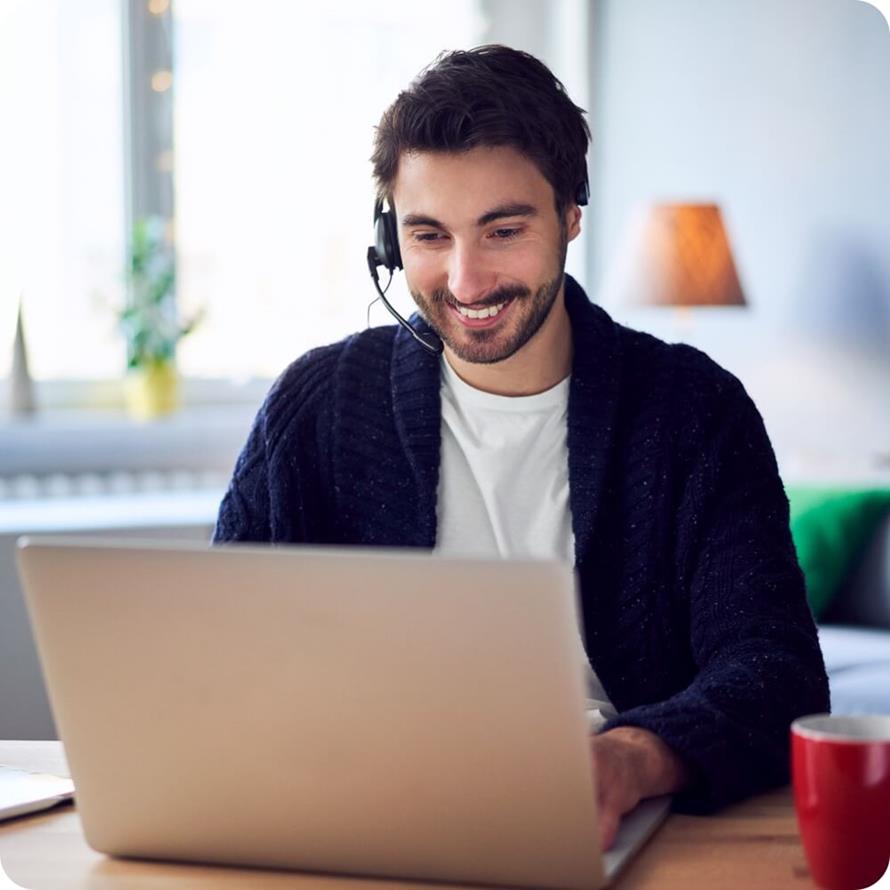 Provide SMB Customer Service from Anywhere
UJET makes it easy to collaborate with your team, even if you're far apart. Have full-time or outsourced customer service representatives that work remotely? UJET's easy-to-use cloud contact center technology enables you and your support team to work from anywhere and still enjoy exceptional call quality and reliability. Because UJET lives in the cloud, you can easily handle customer support requests on-the-go and in your home office, no data bulky centers or old-school headsets required. All you'll need is a laptop and an internet connection.
Learn more about remote agents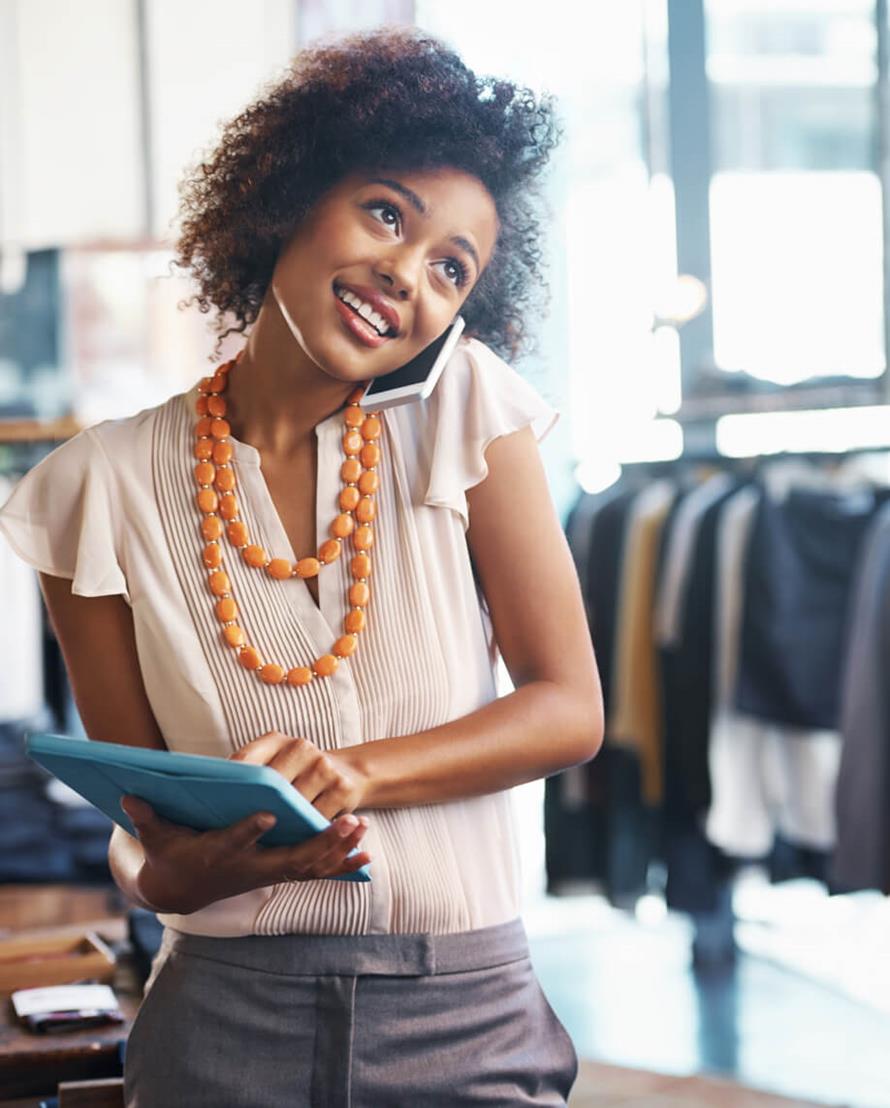 Enjoy Easy Deployment & 5-Star Support
Get all of the functionality and support you would expect from an enterprise-grade contact center platform in a package and price point that works for your business. Our affordable SMB customer service software was designed to be easy for anyone to use, even if you don't have prior contact center technology experience. You'll not only be guided through onboarding, but you'll also have best-in-class support if you ever have questions. UJET's intuitive UI eliminates the learning curve you would experience with other CCaaS platforms, so you can spend less time worrying about your technology and more time focusing on your customers.
"UJET allows my team to take matters into their own hands. Every agent feels more empowered and capable of handling a customer's questions or issues. The easy-to-use, but powerful features like call transfers, call recording and whisper option were key factors. it is clear that UJET values its customers with the same high esteem we do!"
- SMB Administrator in Food & Beverages
See Why Small & Medium Business Owners Choose UJET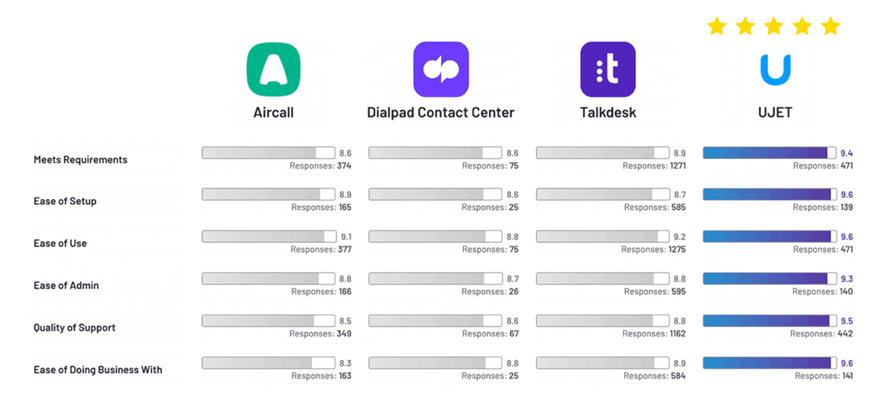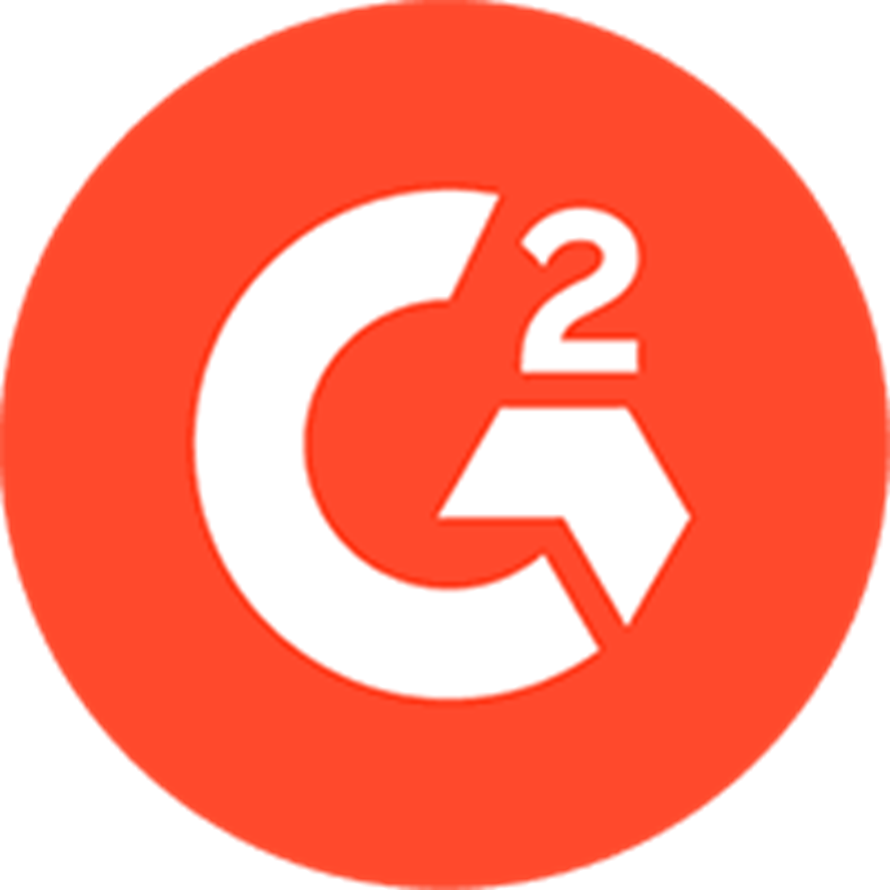 "UJET is very easy to use and it allows the agent to answer quickly and have more than one way to interact with the customer."
Tanisha M.
Small-Business (50 or fewer emp.)
Read more customer reviews
FAQs About SMB Customer Service Software