Serve Your Customers Faster with Live Chat
Chat is one of the most popular communication tools for consumers of all ages, so your customers will feel right at home chatting with you, and your agents will have all of the context and tools they need to resolve issues fast. And by steering the conversations to chat, you'll reduce the number of incoming voice calls, freeing up contact center resources and reducing overall queue time.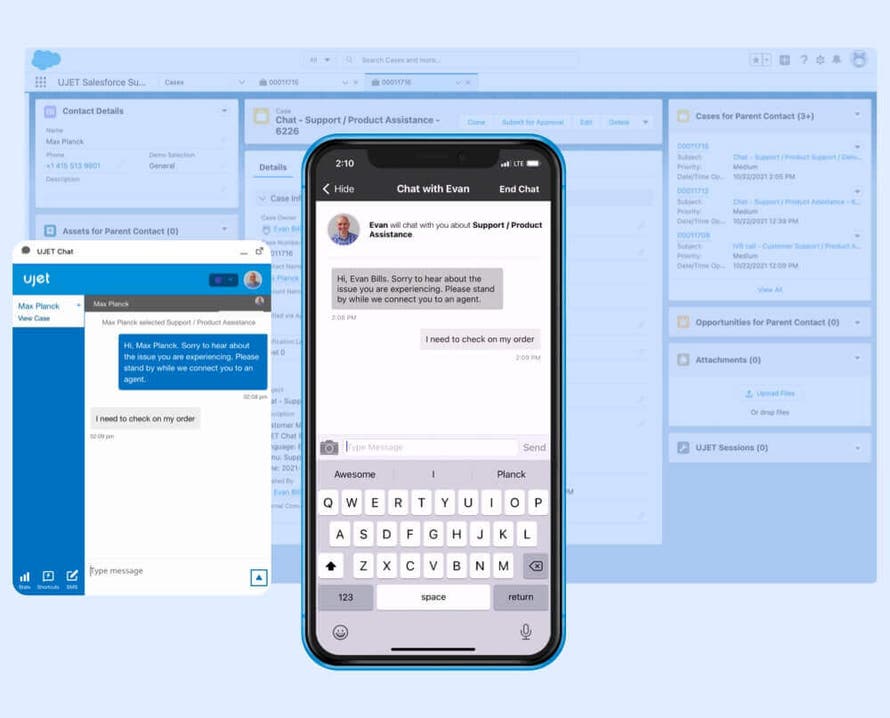 Explore UJET's Powerful Live Chat Support Solutions
Connect With Your Customers Authentically
UJET makes chatting with a support agent feel natural by offering a modern interface with all of the features your customers expect. Maintain a consistent brand experience by embedding live chat into your mobile app and website with UJET's fully featured and well-documented software development kits (SDKs).
Fluid, multimodal omnichannel and multimedia conversations include pictures, videos, and screen sharing — whether your customer starts the conversation in-app, over the phone, or through your website. Confidently know that you can proactively route live chats and engage customers with the right resource, at the right time, thanks to contextual insights from web usage and CRM data.
Offer global connections that feel local through multilingual support on localized platform instances, with local phone numbers. Trust that your chats are stable and secure with warm-standby failover and a path to offer GDPR-compliant chat.
Learn more about UJET's Mobile SDKs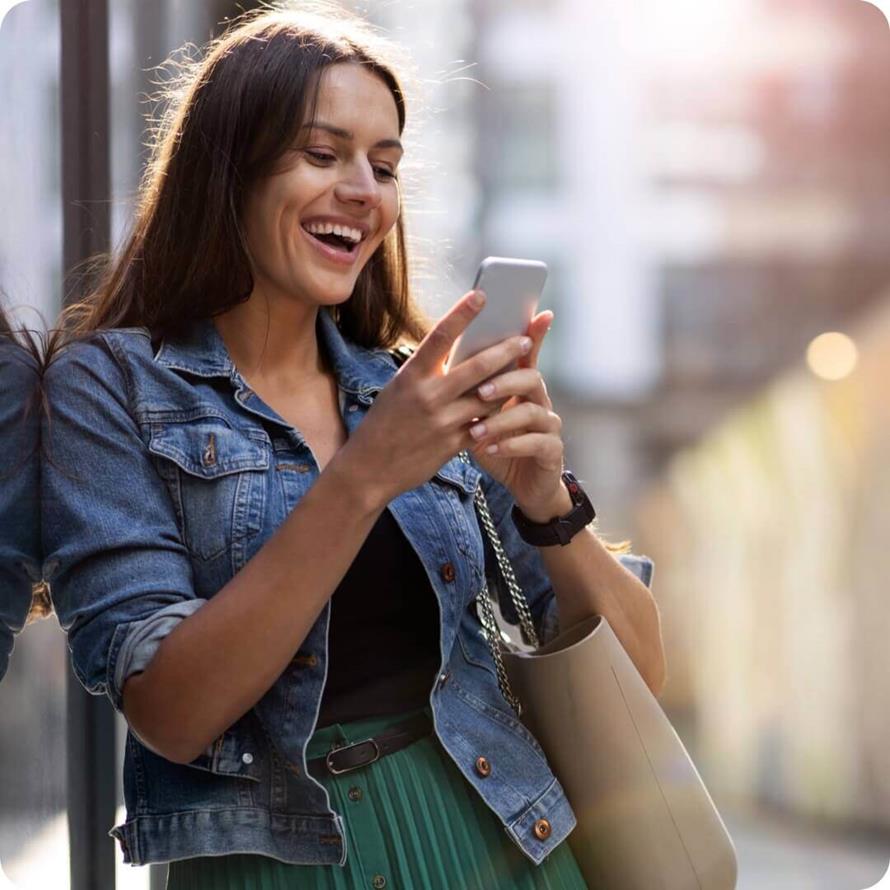 Reduce Chat Handle Time
With more information, your agents can resolve issues faster. UJET features the contact center industry's only real-time data exchange with your CRM, automatically reading and writing customer details, history, and full chat details to and from the existing contact record. With built-in automation across the customer service journey, your customers will get the help they need quickly.
Agents receive full customer context, enhanced by metadata from the customer's device to accelerate troubleshooting and resolution.
Smart Reply and Smart Compose mean your agents don't have to type the same messages again and again.
Automated ticket management reduces post-chat handling time and increases data accuracy.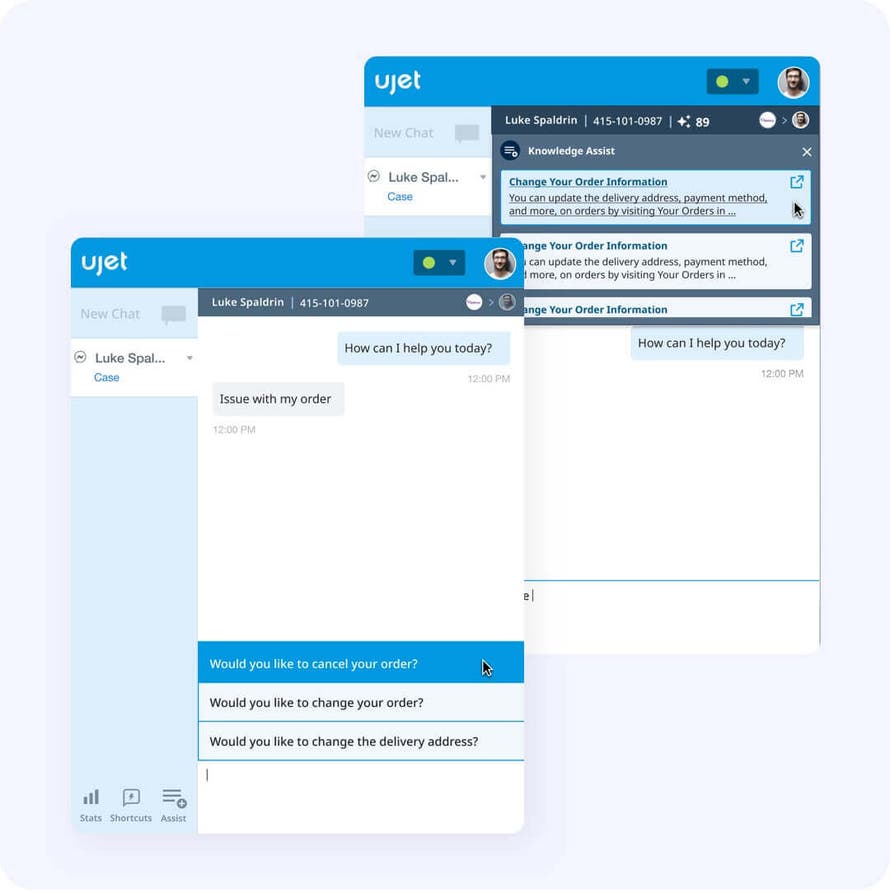 Manage Your Live Chat Call Center More Effectively
Real-time reporting from the UJET platform gives supervisors actionable data to maintain and improve the customer support experience. Use this data along with predicted intent to route customers intelligently. Optimize your customers' experience with custom routing, queue deflection, messaging management and monitoring, and more:
Agent Assist
Intelligent Routing
Custom and Out-of-the-Box Reporting
Auto-Answer
Business Hours Deflection
CSAT Surveys
Get started with chat using UJET's quick, easy, and intuitive web and mobile app SDKs.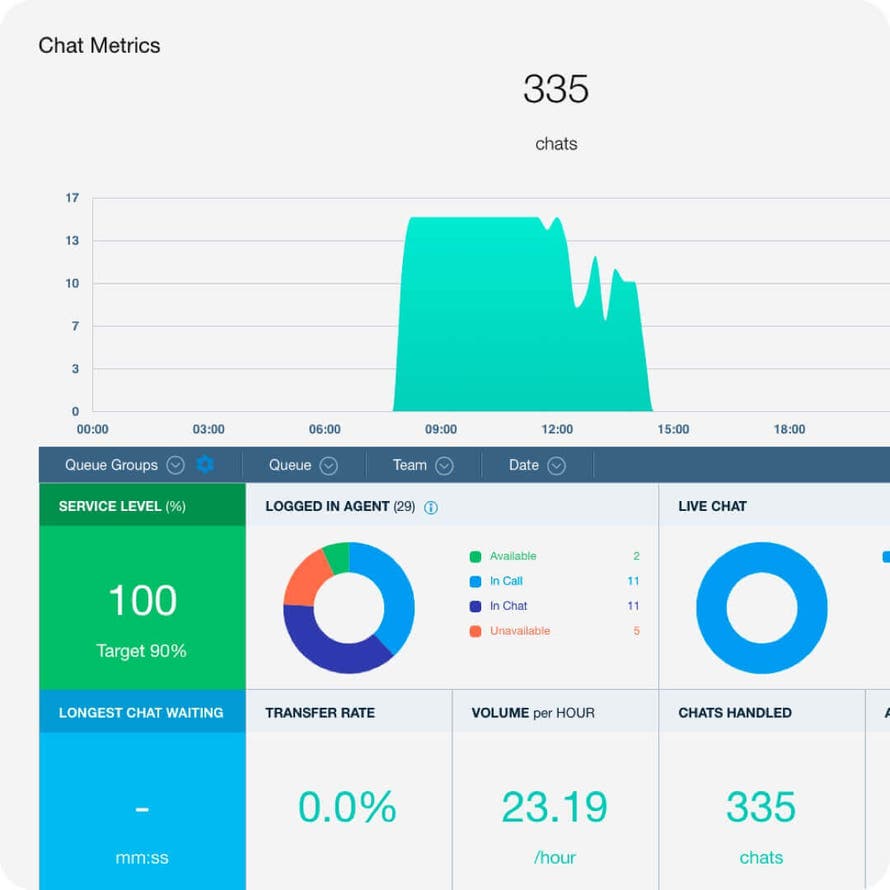 "Agents get to interact with customers distraction-free, the entire team is focused on providing a beautiful customer support experience, and we are able to do it all with a small, remote and highly tactical team."Fadi ElTalHead Of Customer Support
Noon Home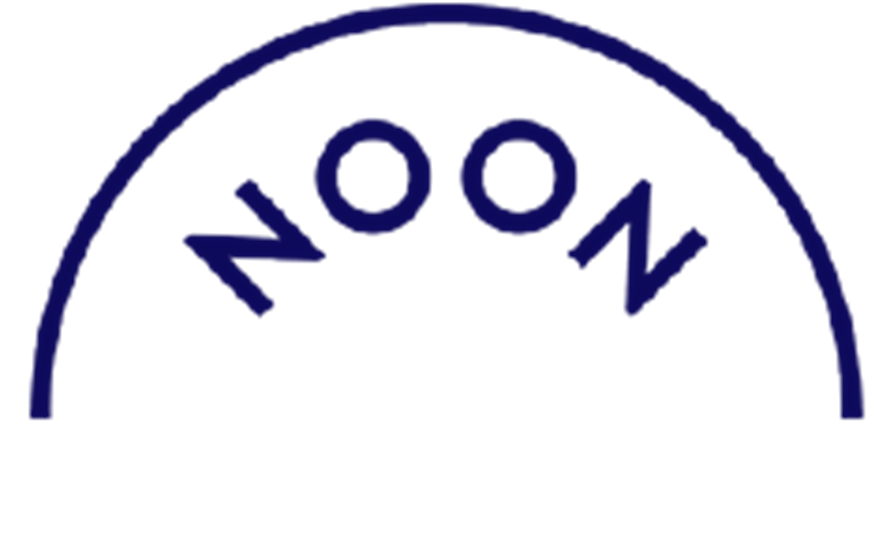 FAQs About UJET's Live Chat Software
What are the benefits of offering live chat?
Live chat is quickly becoming one of the most sought-after channels for customers, agents, and businesses alike. Customers love the fast response times, more natural conversation, and instant replies. In fact, live chat consistently shows the highest satisfaction ratings of any channel. Agents and businesses appreciate the effectiveness of chat. There's no more waiting for email replies that can take days to come back. Agents can handle multiple chats at the same time, leading to faster resolution times. With UJET, live chat becomes even more powerful with automatic routing, images and videos, and in-app context.
How is live chat different from SMS customer service or messaging?
SMS or texting refers to sending short messages using a mobile phone. Messaging is a communication channel that encompasses in-app messages, WhatsApp, Facebook Messenger, SMS, or any other type of text-based conversation. Live chat is a specific type of messaging app embedded in an app or on a website that connects the customer directly to a particular business. The good news is that no matter how your customers choose to message you, UJET will make the experience seamless and efficient.
How does UJET route chats to the right agent?
Every customer has a specific set of needs. UJET's AI tools use contextual information and keywords to route conversations to the agent best equipped to handle the conversation. For example, suppose your customer is messaging in Spanish about a specific hardware product they previously purchased. In that case, UJET's intelligent routing system will detect the language, note that the customer has a previous order they are referring to, and route the chat to the Spanish technical support team.