Workforce Management for Today's Remote, Hybrid, and Gig Agents
by Heather Turbeville |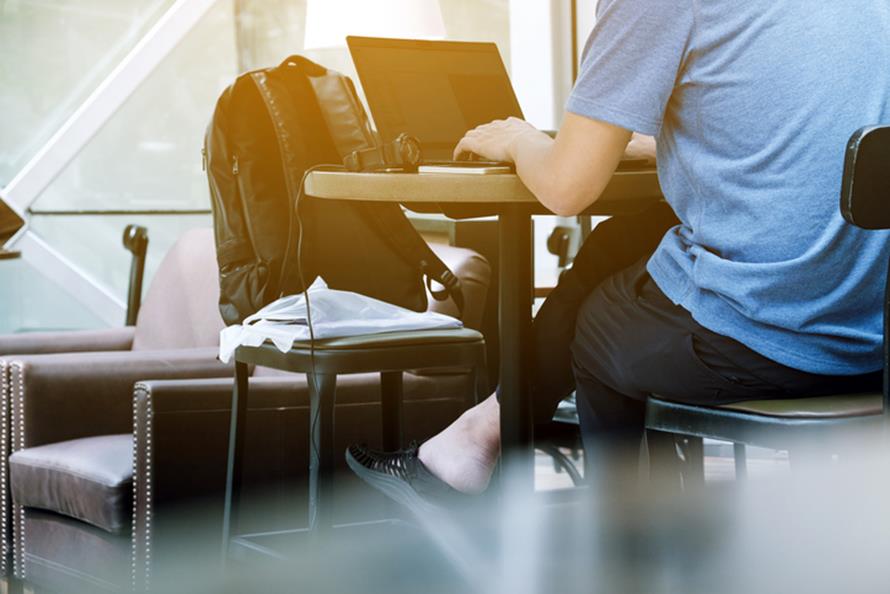 The modern contact center is a complex environment, with agents working remotely, in hybrid settings, or as part of a fast-growing gig economy.
Successfully navigating this kind of shifting environment can create a myriad of challenges for the modern contact center. A robust workforce management solution can make all the difference in streamlining the process of forecasting, scheduling, and managing adherence with such a dispersed agent pool.
What is a modern workforce for the contact center?
The agent population in the contact center looks quite different than it has in years past. In increasingly remote and hybrid environments, employers are now leveraging flex-schedule and gig workers as an integral part of their contact center. This allows companies to be agile and quickly make changes based on customer needs and market forces. But a workforce that isn't right in front of the supervisor can be challenging to manage.
The benefits of remote, hybrid, and gig economy agents
Working in the modern economy can bring a greater level of flexibility and freedom than ever before. Remote, hybrid, and gig economy agents provide businesses with the opportunity to meet shifting demands while allowing workers to enjoy more control over their professional life. Furthermore, remote work enables companies to access talented professionals without geographic limitations, allowing them to build extremely diverse teams with varied skill sets.
In the new era of remote work, the modern workforces in the contact center have become more efficient, agile, geographically widespread, and diverse. Hybrid teams can enjoy the best of both worlds with some agents remote and some agents in person, while gig working enables flexible yet targeted recruitment for specific projects or seasonal peaks. Together, these approaches provide businesses the flexibility and resources needed to meet modern challenges in an ever-evolving global market.
The challenges of managing a distributed workforce
Managing a workforce in today's environment presents an array of unprecedented challenges, particularly when we consider the implications of a remote, hybrid, and gig economy structure for the contact center. Of utmost importance is visibility: maintaining an accurate view of employee activity, performance, and productivity can be difficult when managing a workforce spread across various physical locations or even digital workspaces.
Additionally, it can be difficult to ensure that employees feel connected, supported, and part of a larger team culture when working remotely or as part of a gig economy. As such, it is critical for organizations to deploy the appropriate technology and processes to maintain visibility into employee activity and build strong cultures across remote workforces.
Workforce management strategies
Leveraging software and digital automation tools to manage remote, hybrid, and gig economy workers can be a daunting task. Fortunately, utilizing the right software can provide employers with access to powerful monitoring capabilities, making it easy to maintain workplace performance expectations without complicating processes or deepening administrative burdens. Software solutions designed for contact centers make it easier for contact center leaders to extend a more extensive range of choices that can increase employee satisfaction and lessen attrition rates while providing visibility into productivity across platforms. By investing in software-driven strategies for workforce management, companies can enjoy the benefits of an increasingly digitally enabled global workforce.
Balanced staffing and optimized strategies
As organizations grapple with the increased complexities of managing hybrid teams and remote/gig workers, workforce management software can be a powerful tool to increase scheduling accuracy and balance staffing levels while also ensuring optimization. Leveraging the technology to automate processes can reduce complexities in shift management and time off requests, leaving more time for managers to focus on strategic plans for their workforce and aligning agents to customer experience goals.
The modern workforce is diverse and ever-changing in its nature. Remote, hybrid, and gig economy workers are becoming more prevalent throughout the contact center, providing both opportunities and challenges for employers. Employers must be flexible when considering their workforce management strategies to successfully manage a remote, hybrid, and gig economy agent pool. To maximize their efforts, many contact centers have implemented various workforce management solutions that take into account a distributed workforce when creating forecasts and schedules to ensure efficient operations. As the landscape of the modern contact center workforce continues to evolve, countless possibilities are created for those willing to take advantage; the key for any business is to wield those opportunities wisely.
Subscribe
The best customer experience content delivered right to your inbox.