5 Ways You Can Use Customer Service Week to Refocus on the Customer Experience
by UJET Team |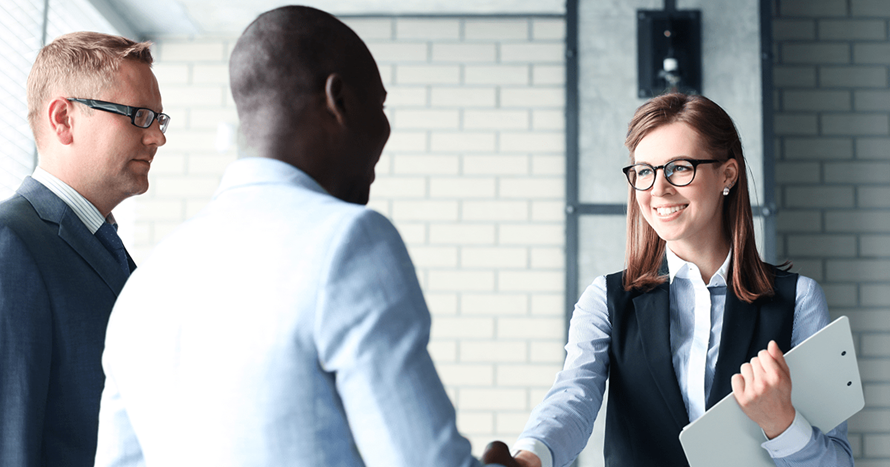 Customer Service Week isn't just an opportunity for your team to celebrate. It's a great time to reinforce the importance of making sure each customer's experience is the best it can be. Parties, awards, and recognition for your customer service agents should be baked into the week as well, but if you're not using this week as a chance to refocus on the customer experience, you'll be missing out.
The customer experience is the basis of your team's relationship with clients. From support interactions to product development, the way a customer experiences your product can have a big impact on the strength of these relationships.
Starting October 1, 2018, use Customer Service Week as a time to celebrate and refocus on the customer experience. Every decision your team makes has a direct impact on the customer journey; taking time to step back and evaluate the customer experience at a higher level helps reset expectations and boost performance for everyone.
1. Highlight accomplishments from the past year
Customer Service Week is, at its core, a time of celebration. It's a great time to look back at everything the team has accomplished and share it both internally and externally. Plus, a time to talk about any new features that had a positive impact on the customer, any great NPS or CSAT feedback you received, and highly rated support interactions.
You can use UJET's dashboard to find historical information on satisfaction and CSAT scores, as well other important metrics that highlight performance. This helps surface insights about your team's performance over the past year, and can be shared with other departments.
UJET dashboard example.
You can also dive deeper into customer profiles that were tagged with positive feedback. This will show how each interaction your agent has with the customer builds on their relationships with the company. When you're tracking the full customer journey, it can also emphasize features that help the customer accomplish their goals.
Showcasing this information also reinforces the idea that feedback and documentation are valuable for the team as well as the customer. It shows your team that their everyday interactions support the customer, and show the customer that their feedback can help make an impact on the product.
2. Reach out and thank your customers
A hearty thank you is a powerful thing. Customers are the lifeblood of your business, and it's important that they know how appreciative you are of their support. When you reach out and engage with customers directly during Customer Service Week, it not only reminds them of your appreciation, it reinforces and strengthens the relationship.
Think about the customer experience as more than just the support interactions and product features. The way a customer feels about your company is just as powerful as what happens when they use it. Every touchpoint is an opportunity to make the experience better
Unsplash thank you note example.
While it's good to send a thank you email, a handwritten thank you note is even better. Find customers that have left really great feedback about your company on social media, or spoke about it directly with the team. Using UJET, your agents can easily tag these types of customers throughout the year and create segments for easy outreach.
Reaching out to thank customers during Customer Service Week will also give your team an opportunity to re-engage with customers whom you might not have heard from in a while. That outreach can be the spark that brings your company back to the top of their minds.
3. Follow up with a survey about their experiences
Everyday support interactions aren't always the best time to really get to know your customers. Their goal during those conversations is to resolve a specific issue. During Customer Service Week, you can reach out to customers with a different type of conversation in mind. You can use a survey to collect more qualitative information on their customer experience.
These kind of surveys can provide valuable insights that enhance existing customer profiles. The information you collect can help build a stronger relationship with the customer and make changes to the product to fit their specific needs. Take this customer feedback and use it to prioritize how the product will be updated in the future
Product prioritization.
Customer Service Week can also help you frame the questions on your survey. Getting feedback isn't always easy, and any reason you can use to prompt the customer will help. It can be as simple as asking a single question.
"We're looking to improve your customer experience, what kind of features would you like to see incorporated into our service in the future?"
This helps provide additional context for both your customer service team as well as the larger team as a whole.
You can also use Customer Service Week as an opportunity to turn that survey inwards. An employee engagement survey can help you find ways to make the team's experience more enjoyable. Happier teams will translate to a better customer experience.
4. Take time to reinforce best practices for the team
With all the celebrating going on, it may sound counterintuitive to run a training or a workshop during Customer Service Week, but training can also be a way to elevate customer service from within. Use this week to set up trainings and workshops on best practices for enhancing the customer experience.
Being able to provide a consistent experience regardless of who the customer talks to will lead to a more streamlined customer journey. As your customers move through their journey with your product, your agents need to be able to provide the right kind of support.
A customer who is working through the product during the Acquisition stage is going to need different support from those in the Loyalty stage. When agents are trained to recognize where customers are along the journey, they can provide the kind of experience that helps those customers be successful.
Use Customer Service Week to set up group and individual training. These workshops can be done by other members of the customer support team, or the company, as well as outside workshop providers. Getting every member of your team on the same page will help make them more effective.
5. Give others a chance to talk to customers
When was the last time one of your engineers spoke with a customer, or a product manager, or even the CEO? Customer Service Week can give other members of your team the chance to interact with customers on a one-to-one basis. This helps bring the focus on customer experience to every member of your company team.
Being able to get buy-in from other members of the team can also help showcase how successful your customer service agents really are. When people outside the department sit in on calls or chats with the customer, they can see first-hand how the customer interacts with the product.
This kind of direct interaction with other team members can also help surface more pain points. Engineers and product owners will have a different perspective than one another and will see the interaction differently, leading to a broader knowledge of the product for everyone involved.
Speaking to someone outside of customer service will also show customers how truly invested your team is in their experience. When someone calls in to the support team, they're not expecting to speak to the CEO. This kind of delightful experience can solidify relationships and help grow the company.
Celebrate providing an exceptional customer experience
Successful companies provide great customer experiences. When a customer appreciates the benefits of your product as well as the experience of using and supporting it, that helps build a stronger relationship.
Customer Service Week is a great time to celebrate these relationships both externally and internally. You can take the time to let customers know how important their experience is to your business and reinforce the culture of providing these experiences internally as well.
Subscribe
The best customer experience content delivered right to your inbox.