Kustomer + UJET: The Secret to Designing Frictionless Customer Experiences  
by Meg Monk |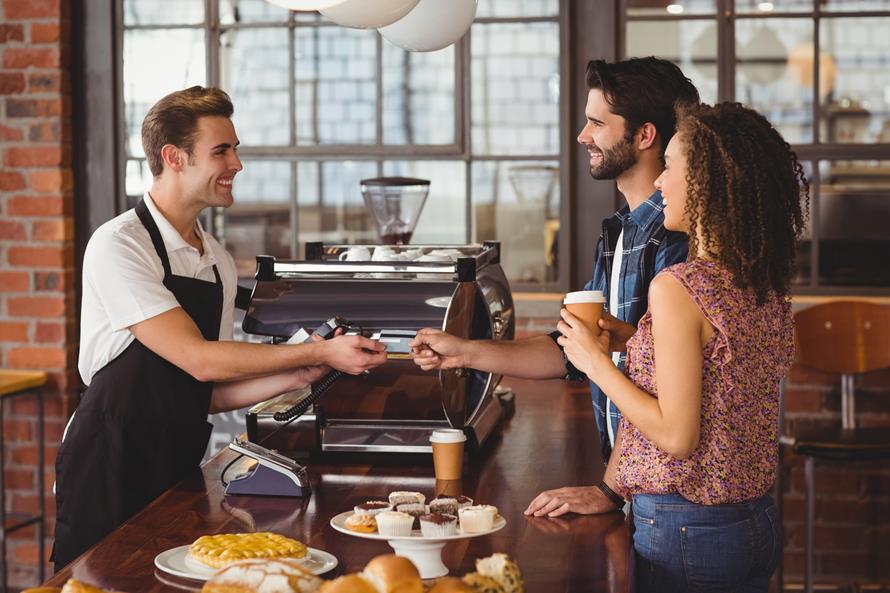 Cloud this, cloud that, omnichannel, chat bots, AI – there are a lot of buzzwords about the customer experience and how to manage it. Yet despite technological advancements and the growing interest in experience management, CX is still a riddle that needs to be solved for companies of all sizes. Finding a cloud contact center solution that truly delivers on the promise of superior customer experience is like finding a needle in a haystack, but the good news is, UJET delivers that promise, especially when paired with CRM partners like Kustomer.
Integrating your CRM with your cloud contact center opens up a world of magic, by way of full visibility of your customers' data, including their purchase history, support issues, and every other interaction along their journey.  This allows customer-facing teams to be extremely informed and proactive on calls, rather than frustrating customers with seemingly never-ending scripted questions, asking them to repeat themselves, and transferring them to other agents to start the process over again.
Let's not forget, consumers are increasingly choosing to do business with companies that make every interaction personal. The digital age has transformed not only how your company interacts with customers, but how they interact with you, and poor customer service comes with a high price tag – it costs companies a whopping $75 billion a year. If you're aiming to build customer loyalty and grow your business in 2022 and beyond, your first priority should be designing a truly frictionless customer experience.
UJET + Kustomer: the modern agent desktop for the modern brand
Put yourself in the shoes of a customer. For example, let's say you purchased a camera, and you're having trouble getting it to work. You call the company you bought it from, and then the whole frustrating support process begins. 
Let's break it down in bullet point form, because this phone call could get pretty lengthy:
You tried using the chat bot on the company's website, but you weren't getting the help you needed, so you hunted down a phone number to speak to a human being. 


After waiting in the queue, you finally reach an agent, yay!


The agent asks you your mother's maiden name, or another "security" question to authenticate you.



Then they start their scripted questions. You'd love to simply send the agent a short video or photo of the issue with the camera – but you can't – because the company's contact center platform doesn't support that.




The agent isn't able to resolve your issue, so they have to transfer you to another agent in a different department.


The next agent then repeats the exact same process that you just went through. There was no communication between agents, so you're stuck re-explaining the same details as before. This is, of course, assuming that the call didn't disconnect during the transfer process.


This agent isn't able to resolve the issue either, however, and you must return the camera to the company. Guess what though, this agent is a tech-support agent and doesn't handle returns. That means, – you guessed it – you're about to be transferred yet again.



After you've been successfully transferred to the returns department, the third agent processes your return, but not before asking you to provide the same details about your purchase, the issue, and the fact that two agents prior could not resolve it.
Now ask yourself the following questions:

Did you enjoy the time you wasted on that call? After going through that cumbersome support experience, would you ever do business with this company again? What review are you likely to leave on the company's website or Google reviews? 


Experience the future of customer experience

If the camera company, however, was using UJET CCaaS 3.0, integrated with Kustomer CRM, that scenario would be very different. So different, in fact, that we put together a short video below to show you exactly how different. But here's a teaser: you would be greeted by an agent who would see your entire customer interaction history, and would be prepared to resolve your issue immediately, since they received your description of the problem, along with photos and video of the issue before the call started. You not only would have your camera issue resolved within seconds, but you would then be provided with thoughtful suggestions on starter lenses that you might also enjoy using with your new camera.
How is this possible?  Magic.  Well, almost. Watch UJET and Kustomer in action:

The benefits of using Kustomer + UJET together:

UJET features the industry's only real-time data exchange with your Kustomer CRM, meaning every customer interaction is recorded in the moment so you never miss a single bit of context. Unify customer conversations across multiple channels to better inform your agents, resolve tickets quickly, and save time and money.

Intelligently route conversations regardless of channel based on skill set and agent capacity

Allow direct sharing of photos, video, and text using

UJET SmartActions

so customers can point directly to the problem, rather than having to describe it

Utilize practical AI features like

Agent Assist

and

Virtual Agent

to make your live agents more efficient, detect customer sentiment, shorten queue times, and surface relevant Help Center articles

Present information to agents in real time, and store all media and event data securely directly in the Kustomer timeline, in a single threaded view

Automatically update and resolve conversations to save time on every interaction
Innovative companies who are using Kustomer and UJET together to unify and improve their customer experiences include Outdoorsy, Turo, Mai & Mai, GoBrands, Uplift, and more. Ready to join them and increase your revenue, collect more 5-star reviews, and earn customers for life? 
Learn more about the benefits of Kustomer and UJET together or schedule a demo to see UJET and Kustomer in action today.
Subscribe
The best customer experience content delivered right to your inbox.