Traditional call centers are rapidly becoming a fossil in the customer service world. Not only do office spaces look different, but the kinds of work potential hires are looking for does, too. To meet the diverse needs of their staff and customers, brands are turning to virtual call centers for their customer support. 
What is a virtual call center? 
A virtual call center (or a virtual contact center) is a call center operation made up of multiple agents working remotely rather than working in the same centralized location. 
While a traditional call center might look like a collection of agents in cubicles responding to phone calls over headsets via a landline, a virtual call center operates over cloud technology and allows agents to work from their smartphones or laptops with the flexibility to work from home. 
Why go virtual?  
Whether brands like it or not, hybrid work environments are here to stay. Job candidates are looking for positions with the flexibility to work from anywhere, and virtual call centers are an effective way to meet that need and attract the best and brightest customer service representatives to your team. 
The right virtual call center technology allows businesses incredible flexibility as well as business continuity as they serve customers. 
Virtual call center capabilities
Through intelligent virtual contact center technology, agents have access to all of the monitoring functions they would have in a traditional call center with the added benefit of unified customer data that can provide the context to inform routing, automation, and personalized journey orchestration. 
This allows agents to deliver a seamless experience across every channel. A customer might switch from a chatbot to a phone call, for example, without a word of context lost in the communication. 
Virtual contact centers give brands the ability to respond to customer queries 24/7, either via remote agents or virtual ones, and they provide interactive training, call recording and reporting so that agents are well equipped to do their jobs and also have intimate knowledge about what works for customers and what doesn't.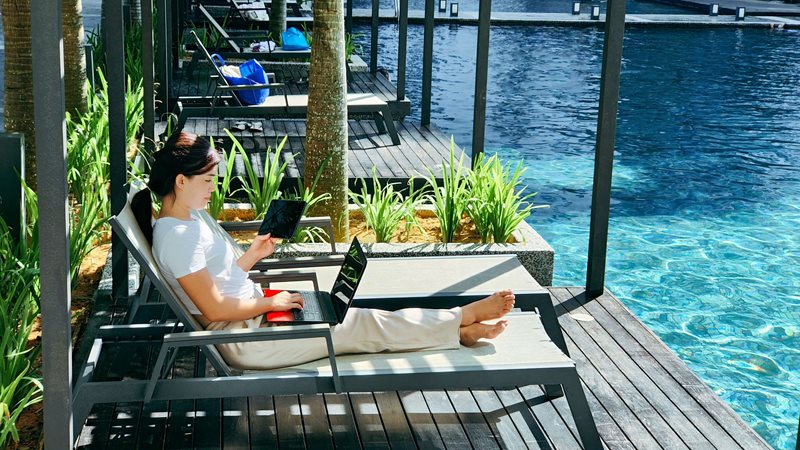 Are virtual call centers reliable and secure? 
The short answer is yes! 
It may feel like traditional call centers offer more predictability and reliability than virtual call centers, but the reality is that virtual call centers are just as equipped to operate securely in a variety of scenarios. 
Through cloud call center technology like UJET, every agent has a network strength indicator built into the cloud center interface which allows agents to be notified when their network connection isn't strong enough and Resilient Voice technology which automatically reconnects calls switches to a stable connection when calls are dropped. 
In addition to automated redundancy and Resilient Voice tech, UJET's CCaaS technology offers the most secure cloud contact center platform available, including global enterprise-grade security and privacy certifications to ensure that your company and customer data stays safe.
Customer interaction data is stored in and read from your existing CRM instead of directly in the platform. This keeps both the user and the agent's data secure. There are also additional security procedures and support provided via UJET that businesses can adopt to keep the experience even more secure for remote workers.

Ready to make the leap to a virtual call center? Learn more about how UJET can enable your company to build a virtual contact center and employ agents anywhere in the world.