iZettle
iZettle Finds a True Partner in Customer Service Innovation with UJET.
Agent training time
Reduced by 50%
CAST Score
Increase by up to 10%
Company
The financial technology (fintech) industry is brimming with opportunity — and intense competition — for companies innovating in the space. Providing a great technology product isn't always enough for businesses to differentiate themselves in this crowded market. Fintech companies, to truly stand out, need to deliver a consistently outstanding customer service experience to their users.
iZettle, a fintech company headquartered in Stockholm, Sweden, knows this well. The company started out to support small businesses seeking payment solutions, a group that larger financial institutions do not typically serve well. Today, iZettle offers a range of affordable tools to help small businesses get paid, sell smarter and grow their businesses. Its portable iZettle Reader, for instance, lets small businesses accept all credit cards and contactless payments from customers anywhere, anytime. The company also provides cash advances that help small businesses expand and grow, an electronic point of sale (EPOS) app tailored specifically for the hospitality industry, an e-commerce product that allows businesses to sell online, and more.
iZettle, which was founded in 2010 and acquired by PayPal in 2018, operates in 12 markets in Europe and Latin America.
"iZettle was founded with a mission to help small businesses succeed in the world of giants," says Johnnie Hydling, Head of Customer Engagement Operations at iZettle. "As we grow, we want to make sure we scale in a way that allows us to keep that mission in focus and continue supporting our small business customers effectively."
Challenges
In order to reach iZettle's goals to both scale the business and provide an exceptional support experience for customers they needed a best in class contact center platform, however because its current platform was not stable and lacked modern features. It did not have a call-back function. There was no way to provide customers online with wait time notifications. Also, the platform lacked chat capabilities — and that, says Hydling, was going to hurt iZettle in the future. "Phone is our main channel for support, and email is second," he explains. "Email is an expected channel for support in the fintech industry. However, we are confident that chat will soon overtake email."
Another challenge for iZettle was the fact that the customer support platform provider was a large company, so it didn't fit with the way that iZettle wanted to work. "We needed a partner that understands modern customer support, and has an agile, tech-driven and fast-moving approach to innovation," says Hydling.
iZettle also needed to find a contact center platform that would support its large and growing population of customers who were using mobile as their primary checkout option. "We clearly saw the opportunity for mobile and apps as a primary channel for support because iZettle, itself, was invented to be mobile-first," says Hydling. "In fact, our hero product allows businesses to connect the card reader to a mobile phone to become a mobile point-of-sale."
Also, iZettle was facing pressure to accelerate its move to a platform that would allow it to deliver a modern, multichannel and personalized customer experience. Competition was increasing in its key markets, with new fintech innovators constantly emerging in every market.
"In a fast-changing industry like fintech, providing an outstanding customer experience is essential to success," says Hydling. "It's a big business differentiator that's hard to copy."
"iZettle's ultimate decision to work with UJET was based on not only the product's potential but also on our experience with UJET's people. We started the relationship with a genuine 'let's see what we can do together' feeling. We felt we had found a true partner."
Johnnie Hydling
Head of Customer Engagement Operations
iZettle
Solution
iZettle met with several vendors as it searched for a new contact center solution. However, UJET stood out for several reasons, according to Hydling. "For one, UJET was recommended to me by a colleague," he says. "Also, in the sales process, the UJET team was really straightforward and easygoing. And we were especially impressed by their demo of UJET's intelligent call routing — that is a feature iZettle was looking for."
UJET's intelligent routing logic enables contact center supervisors to segment customers reaching out by phone or chat, so they can connect them with the agents most qualified to handle their requests. UJET SDKs also grabbed the attention of iZettle, Hydling says, especially the UJET mobile SDK. The company intends to use the UJET mobile SDK in the future to provide customers with direct and seamless access to support inside the iZettle mobile app. Hydling says, "UJET's ability to clearly showcase the value of the web and mobile SDKs was important to us."
Hydling says that once the demo of UJET's cloud contact center platform was complete, the team at iZettle expected to face some pressure from the sales team to continue conversations or even sign a contract on the spot. That had been the company's experience with other vendors. However, the heavy sell never happened and that, says Hydling, is how "UJET showed its belief in the product and its customer-centric focus and approach."
iZettle promptly arranged for a second demo of UJET's platform with more stakeholders. After that demo, the company was confident that UJET could provide exactly what iZettle needed to take its customer support to the next level. But it wasn't all about the platform, says Hydling.
"iZettle's ultimate decision to work with UJET was based not only on the product's potential but also our experience with UJET's people," he explains. "We started the relationship with a genuine let's see what we can do together' feeling. We felt we had found a true partner."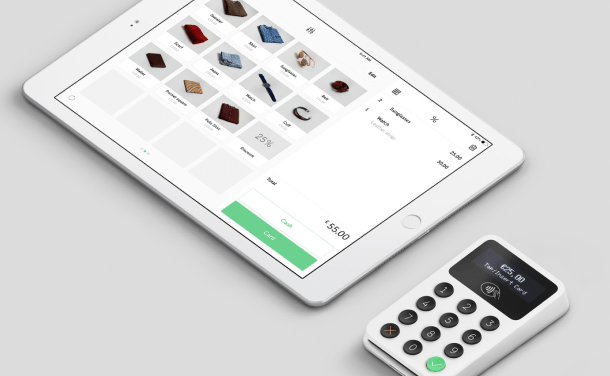 "In a short period of time, we've been able to create a shopper experience that is both unique and personal. UJET shares our commitment to ensuring that support issues are being resolved with minimal touchpoints and in record time."
Kevin Henrikson
Vice President of Engineering
Instacart
Results
When iZettle began working with UJET in December 2017, it set four initial goals that it wanted to achieve, according to Hydling. Those goals were to:
1. Improve customer satisfaction (CSAT) scores. iZettle's previous contact center platform lacked features, like callback requests, that could help the company provide exceptional customer service and boost CSAT scores. "We have seen improvements in our CSAT scores of up to 10% recently, and we're confident that UJET's high voice quality, call scheduling, and other features have been factors in that trend," says Hydling.
2. Reduce customer support costs. iZettle considers investments in customer support to be business-critical — that is, cost is secondary to providing a high-quality experience. However, UJET has in fact helped iZettle reduce costs because its platform is more cost-effective than the previous solution. We're still implementing UJET, so we haven't even seen the full return on investment yet," says Hydling.
3. Build a strong working partnership with UJET. "We wanted to work with a company that understands customers like we do," says Hydling. "We knew that partnering with a customer-focused company would be easier because of our unified mission." He adds that UJET's customer success team is very knowledgeable and helpful — they meet weekly with iZettle and even collaborate with the company regularly through Slack.
"They are aware of our customers' expectations and provide the support necessary for success," says Hydling. "They are also proactive about enhancing the product."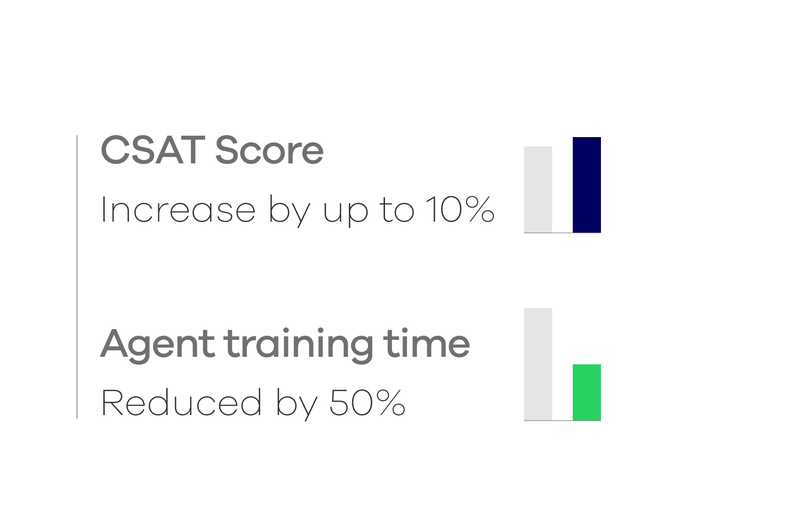 4. Make the most of collaborating with a mobile-minded company. The fact that UJET harnesses the visual power and immediacy of smartphones was very important to a mobile-first company like iZettle, says Hydling. "Since our user interface is app-based, working with a company that understands and optimizes for the mobile experience is key to delivering on our goals and values, he explains.
Other benefits iZettle has seen since it started implementing UJET include reducing the amount of training time for admins by half. Agent training is quick and easy, too, Hydling says. iZettle has also added more languages and multiple outbound numbers to serve its customers in different countries. The company is measuring customer interactions and retention, as well, using data insights from UJET.
With UJET, iZettle can now help customers get the right answers quickly by guiding them either to an agent or a self-service solution. And iZettle has already implemented the UJET Web SDK, so its customers can get in touch with customer support directly from the company's website. Soon, it will implement UJET mobile SDKs for iOS and Android.
UJET is the right fit for the way we do business," says Hydling. "I would tell other companies like iZettle to be brave and not always go for the big players. Partner with a company that has the same drive and passion as you do and that also wants to be at the forefront of innovation."
Take your customer support into the digital age with UJET. Let us show you how!
Contact Sales