Keep Financial Clients Satisfied with Responsive Self-Service
In the financial services industry, personalized and responsive service is a must. Transactions are often high-value, and clients won't wait any longer than necessary.
That's why not all transactions should involve an advisor or account manager – they should be handled by a virtual agent built for financial services.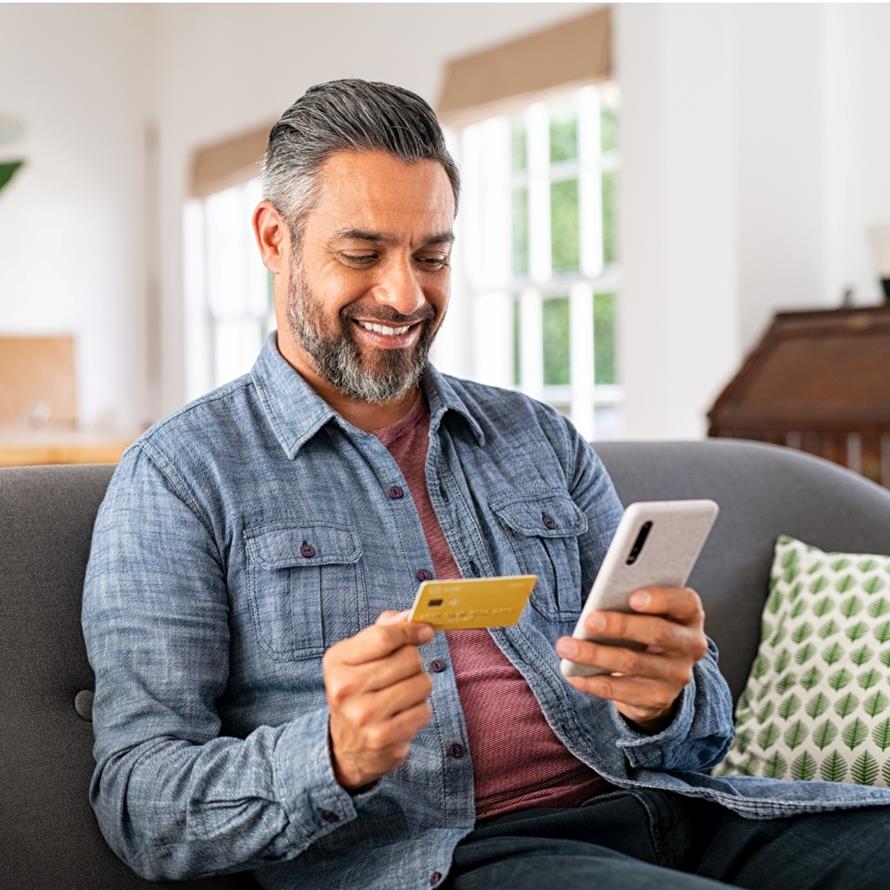 Offer Financial Services Virtual Agents - with a Human Touch
In fact, research from NCR – the leading enterprise provider of software, hardware and services for banks – indicates that up to 95% of common transactions could be handled via a self-service model. 
Today's clients expect and even demand these options.  Zendesk's Benchmark data, comprising 45,000 companies across 140 countries, demonstrates that high-performing organizations are 76% more likely to offer self-service.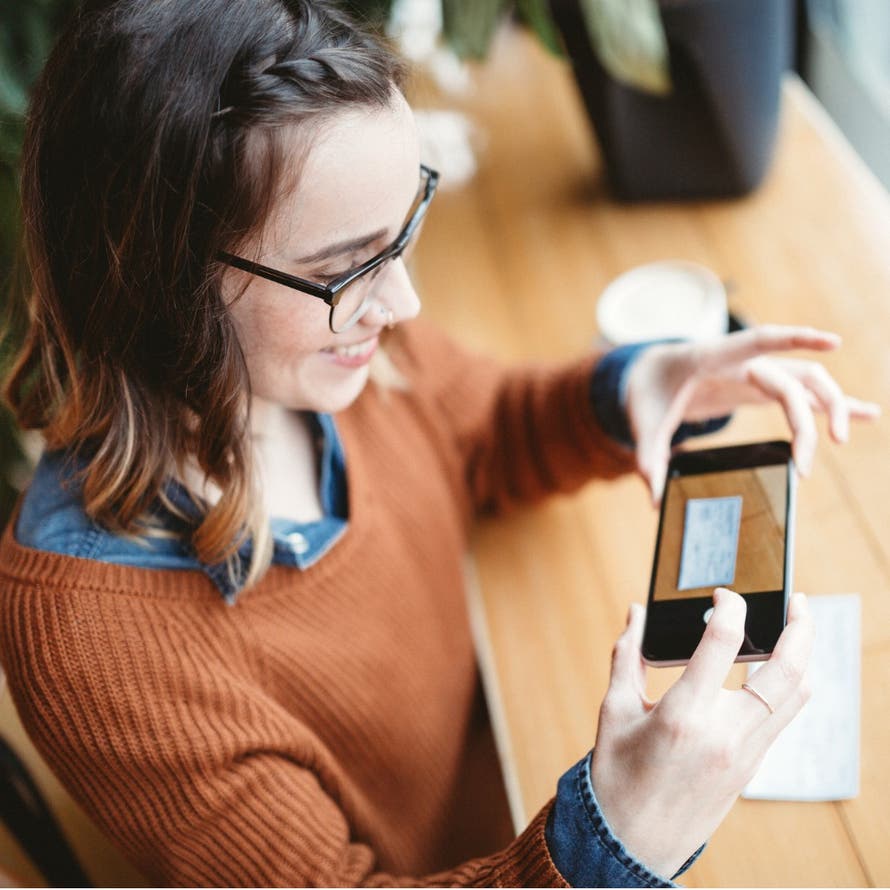 The Best Virtual Agents for Financial Services
Traditional AI support solutions can feel robotic, and as a result, they can become a roadblock and point of frustration for the customer.
UJET's Virtual Agent is different. 
Conversational AI enables a more human-like conversation, covering a variety of simple or complex use cases otherwise performed by live agents. It intelligently monitors consumer sentiment, and can perform a warm handoff or route directly to an agent when appropriate.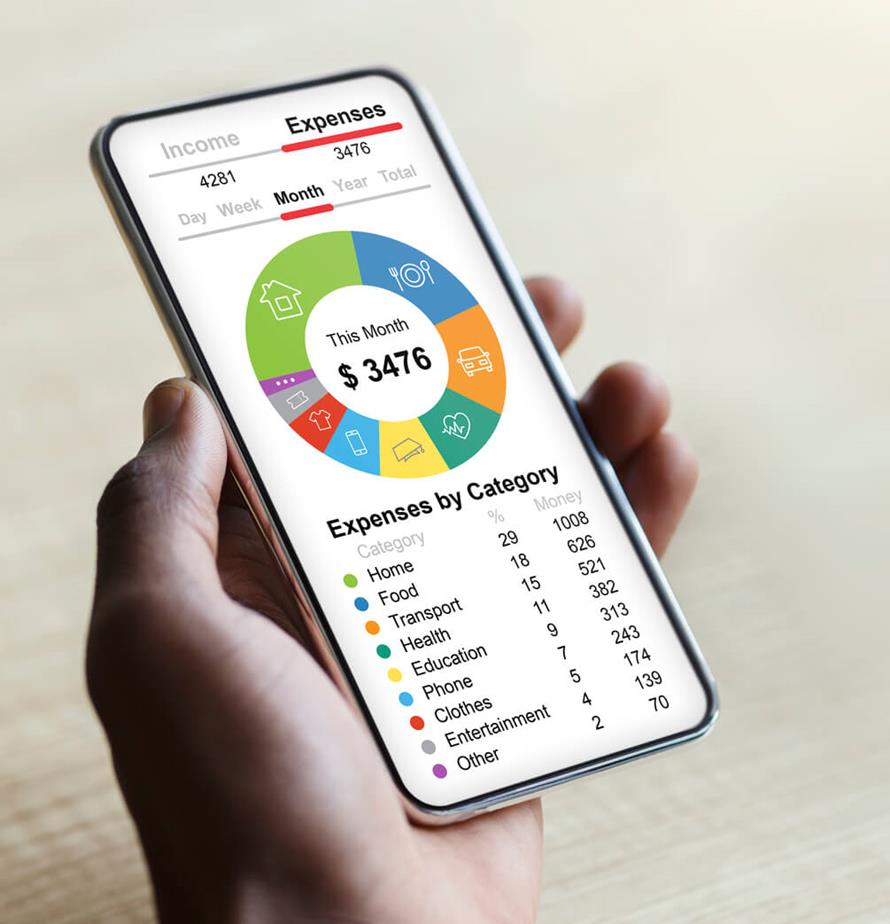 Pre-Built for Financial Services & Easy to Deploy

The demand for Virtual Agents is clear, but companies don't always know how to get started, or possess the necessary resources.  In answer to these challenges and demands, UJET is pleased to offer a collection of Virtual Agent templates for financial services and insurance.  Each template comprises a common use case, including:
Intent Detection
Caller Authentication 
Account Balance Checks
Create a Payment
Password Reset
Payment or Claim Status
Suspicious Activity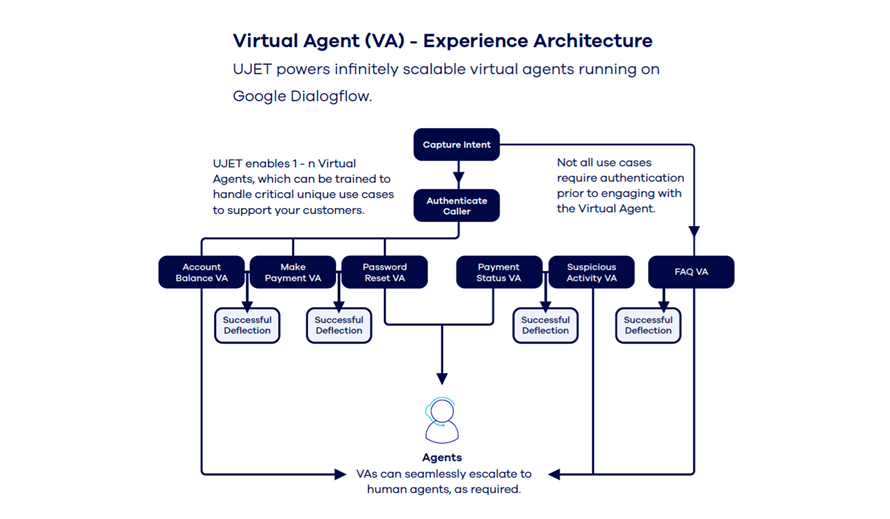 Enabling Intuitive Self-Service for Banks, Lenders, and More

The possible use cases for UJET Financial Services Virtual Agents are broad-ranging, and applicable to many types of financial institutions: banks, credit unions, credit card companies, mortgage lenders, and more. Each template is complete, and ready for use with minimal customer effort.
Our templates offer the following:
Complete design documentation 

Fully developed Google Dialogflow configuration 

All code needed to rapidly deploy in a customer's Google Cloud Platform (GCP) environment

Powered by Quantiphi's Qollective CX for Google CCAI. Quantiphi's Qollective.CX is a one-stop experience management platform that enables organizations to provide best-in-class AI-powered customer service.
Data Sheet: Financial Services for Virtual Agents
UJET's Virtual Agent for Financial Services supports intelligent, conversational AI for a more human-like conversation, and can offload a variety of simple or complex tasks traditionally supported by a live agent.
Take a Look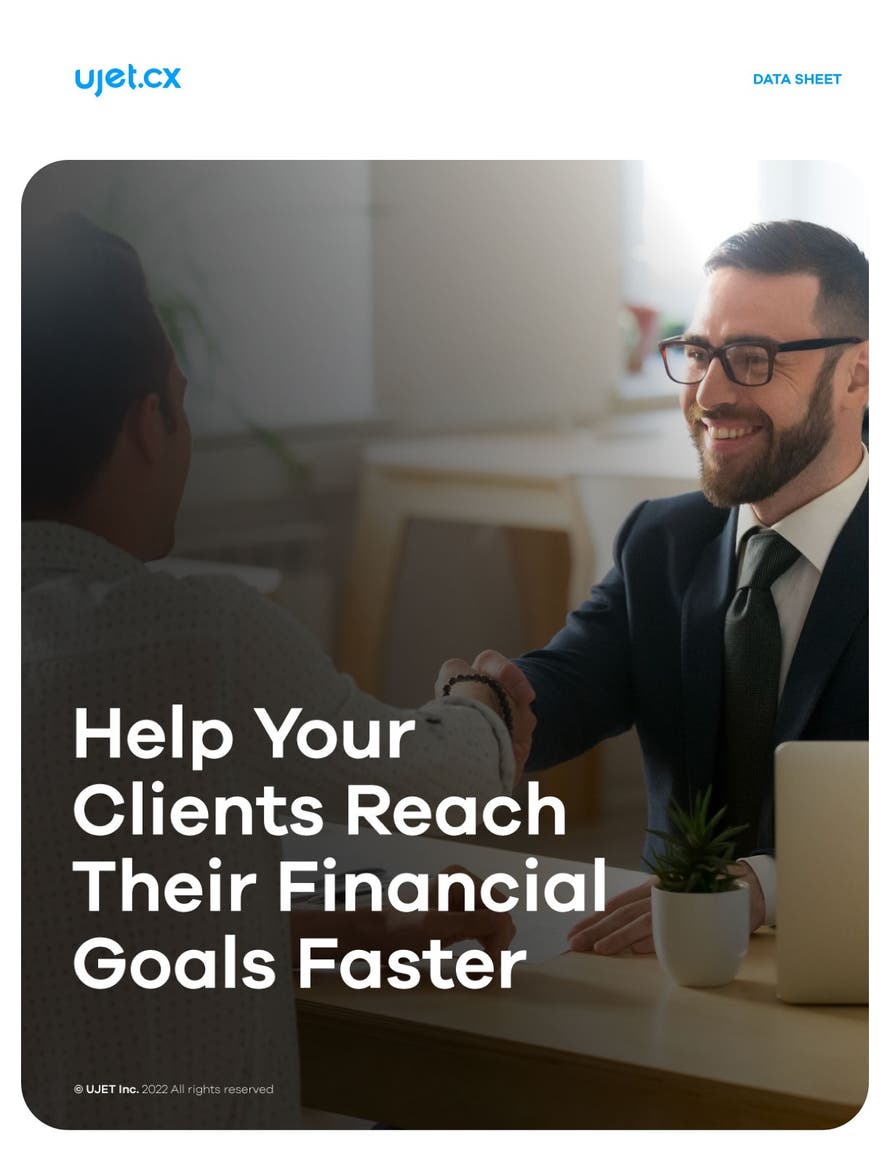 Frequently Asked Questions
What does the UJET Virtual Agent for Financial Services package include?
Your financial services business will receive several components designed to get your virtual agents up and running quickly and effectively.  Those include documentation, Google Dialogflow configuration, and all code needed.
In addition to the above use cases, can we configure the virtual agents to perform additional financial services tasks?
Absolutely! While some knowledge and resources are needed, you can indeed add new skills and capabilities, and customize your financial services virtual agents.
How many Financial Services Virtual Agents can I deploy at once?
There is no limit to the number of virtual agents you can have running at once. Built on Google Dialogflow and running on UJET's industry-leading scalability, these virtual agents can serve financial services businesses of any size.
Can UJET's virtual agents for financial services accept payments?
They can, and those payments meet the strictest security and privacy standards. UJET is PCI-DSS compliant, and your live agents will never see nor hear any of the information. They'll only notice that a payment has been made, along with any resulting changes to the customer's account.
Today's customers expect more than just a voice on the other end of the phone when they need help with their finances. They want a personalized experience, one tailored to their specific needs – and they won't wait long for it. That's where virtual agents come in.

Virtual agents can respond to and participate in human conversation, and they're becoming an increasingly important part of the customer service landscape. By providing an interactive experience similar to talking to a live person, virtual agents can handle a wide variety of simple or complex tasks that would otherwise be performed by live agents. This can include answering customer questions, providing support for account transactions, and even monitoring consumer sentiment.

One of the key benefits of using virtual agents is that they can help reduce contact center costs. By automating certain tasks, virtual agents can free up live agents to handle more complex issues. They can also help improve customer satisfaction by providing a faster and more efficient customer service experience.

Virtual agents are still in their early days, but they are quickly becoming an essential tool for financial services contact centers. With the right tools and strategies in place, they can provide a valuable addition to your customer service arsenal.