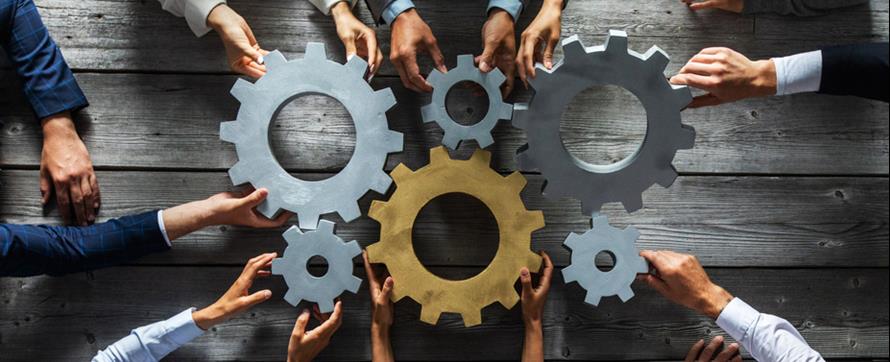 Quantiphi-UJET Partnership to Develop Specialized Virtual Agents for Banking and Insurance Powered by Qollective.CX
Quantiphi-UJET partnership offers turnkey solutions to help more enterprises in banking and insurance industries make customer experience a competitive advantage
Marlborough, MA – March 6, 2023 – Quantiphi, an AI-first Digital Engineering company, recently launched Qollective.CX – an intelligent experience management platform that simplifies contact center transformation. UJET, Inc., the world's most advanced contact center platform, will partner with Quantiphi and leverage Qollective.CX technology to enhance its UJET Virtual Agent capabilities with pre-trained conversational skills for the banking and insurance industries. 
Through the Quantiphi-UJET technology partnership, Quantiphi has built virtual agent templates designed specifically for customer service providers in the banking and insurance industries. UJET will offer these virtual agents pre-trained to handle common customer issues and immediately-deployable, enabling banking and insurance contact centers to automate customer service operations with minimum setup effort. Qollective.CX allows UJET customers to deploy proven virtual agent experiences faster than a custom design, build, test and install process,  elevating virtual agent performance and simplifying contact center integrations.
"With this strategic partnership, we aim to offer banking and finance organizations a turnkey solution for leveraging virtual agents at scale", said Gaurav Johar, Global Practice Leader for Conversational AI at Quantiphi. "Qollective.CX integrates with the UJET platform to facilitate niche virtual agent capabilities and accelerate deployment velocity." 
"Innovative, forward-thinking organizations recognize the power of AI and are leveraging automation to expand contact center capabilities, increase effectiveness, and improve operational efficiency," said Vasili Triant, Chief Operating Officer, UJET. "Qollective.CX technology from Quantiphi will enable UJET customers to quickly deploy industry-specific Virtual Agents to deliver more intuitive, human-like interactions, with faster speed to value." 
Redefining Banking Experience with AI 
AI-powered virtual agents are a lucrative proposition for banking clients, enabling organizations to rise above customer experience challenges. Not only do virtual agents offer a fluid customer experience, but also provide cost savings. With modern customers embracing virtual agents, banking-specific virtual agents are more important than ever. When properly deployed and combined with live-agent support, conversational AI and virtual agents offer banking convenience to customers while enabling organizations to extract measurable returns on their AI investments. 
Industry-tailored Virtual Agent Skills
At the outset, UJET Virtual Agent is packed with templates to assist banking and financial services customers with use cases such as caller authentication, making payments and resetting account passwords, etc. Organizations can easily sync their customer data with UJET-supported CRM data to drive better virtual agent performance. 
Banking and insurance providers can leverage pre-built capabilities or fully customize UJET Virtual Agent with engineering and optimization support to meet their customer experience goals. 
For more information, write to: appliedai@quantiphi.com or visit: https://qollective.quantiphi.com/ 
About Quantiphi
Quantiphi is an award-winning AI-first digital engineering company driven by the desire to reimagine and realize transformational opportunities at the heart of the business. Quantiphi solves the toughest and most complex business problems by combining deep industry experience, disciplined cloud, data-engineering practices, and cutting-edge artificial intelligence research to achieve quantifiable business impact at unprecedented speed. We are passionate about our customers and obsessed with problem-solving to make products smarter, customer experiences frictionless, processes autonomous and businesses safer by detecting risks, threats, and anomalies. Together with partners and customers, we embark on a data and AI-led transformation journey that delivers impactful and measurable results. For more on Quantiphi's capabilities, visit www.quantiphi.com

ABOUT UJET
UJET is the cloud contact center platform for businesses who put trust at the heart of their customer experience. Our one-of-a-kind architecture and award-winning CX Intercloud deliver the most dependable foundation for security, reliability, and scale across cloud contact center operations. With UJET, organizations gain a full voice and digital engagement suite that's equipped with smart device capabilities, powerful AI, and advanced analytics – all intuitively designed to make life easier for everyone involved. From customers and agents to supervisors and executives, UJET delivers meaningful operational efficiency, higher interaction quality, and mission critical stability. Innovative brands like Instacart, Turo, Wag!, and Atom Tickets all trust UJET to enable exceptional customer experiences. So can you.