AI-Modeled Interaction Design for Virtual Agents
Get a massive-scale analysis of your customers' most common needs and requests using conversational AI, topic modeling, and machine learning, powered by Google's CCAI Insights.  Next, UJET will help you build the ideal Virtual Agents to resolve those needs - automated, but still with a conversational human touch. 
It's AI-guided customer service operations - informed by large-scale AI insights on what your actual customers are telling you they need and want.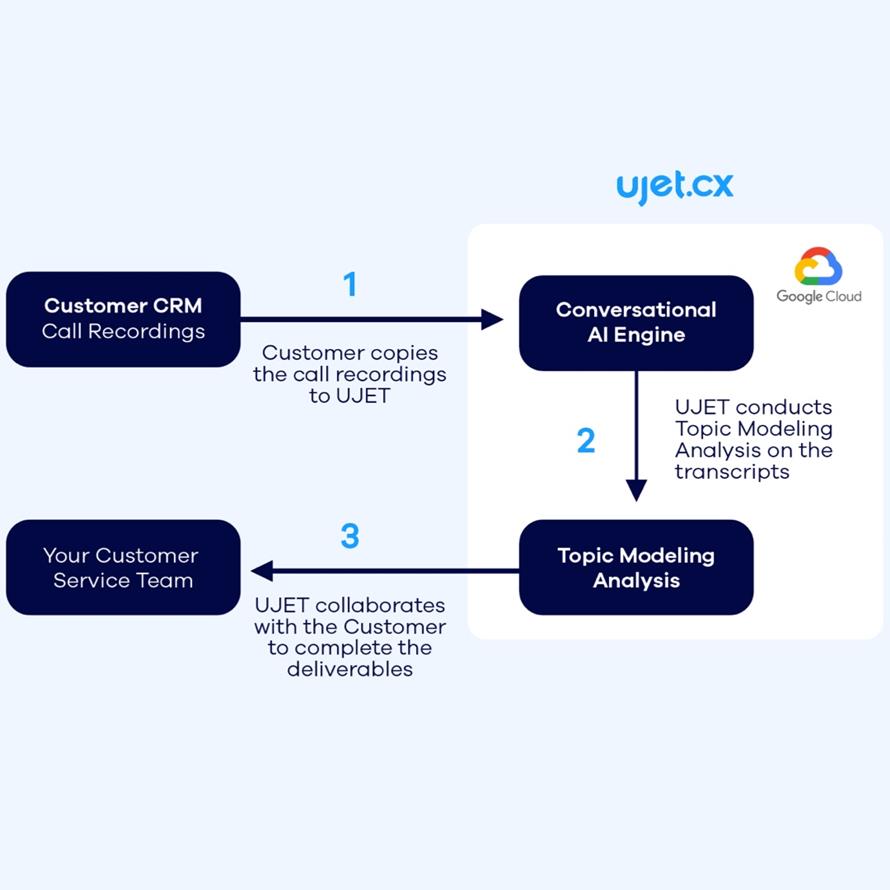 Easily Identify Your Most Common Customer Needs & Pain Points
Imagine if you could use artificial intelligence and topic modeling to do the following:
Analyze up to 100,000 of your customer service interactions  

Find and annotate the most important topics

Identify the best candidates for self-service and automation 

Flag the most common friction and pain points, and design ways to resolve them
That's exactly what UJET enables you to do, but without the countless staff hours required to analyze and automate at scale. UJET's intelligent contact center software leverages conversational AI and machine learning to build your contact center's optimization roadmap. You'll get a prioritized list of Virtual Agents to deploy, along with a high-level cost/benefit analysis for each.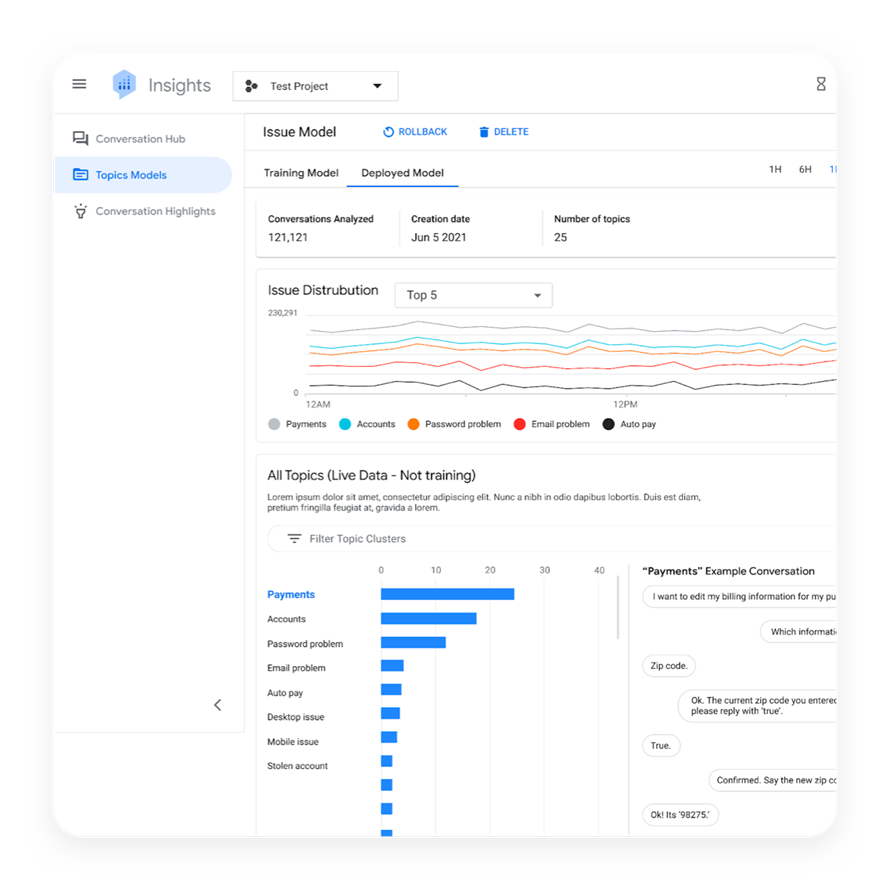 Visualize Customer Needs and Take Action
Following the topic and conversation analysis, you might end up with - for example - a half-dozen Virtual Agents to focus on.  Those VAs can make a huge difference to your customer experience, including wait time, self-service rate, first-call resolution, and more.
However, the data will have dozens if not hundreds of actionable insights that will help you improve your business outside of VAs, such as:
Recurring points of friction or frustration.

Rising trends in complaints or returns for certain products or features.

Repeated requests for new product lines, or enhancements to existing products/services.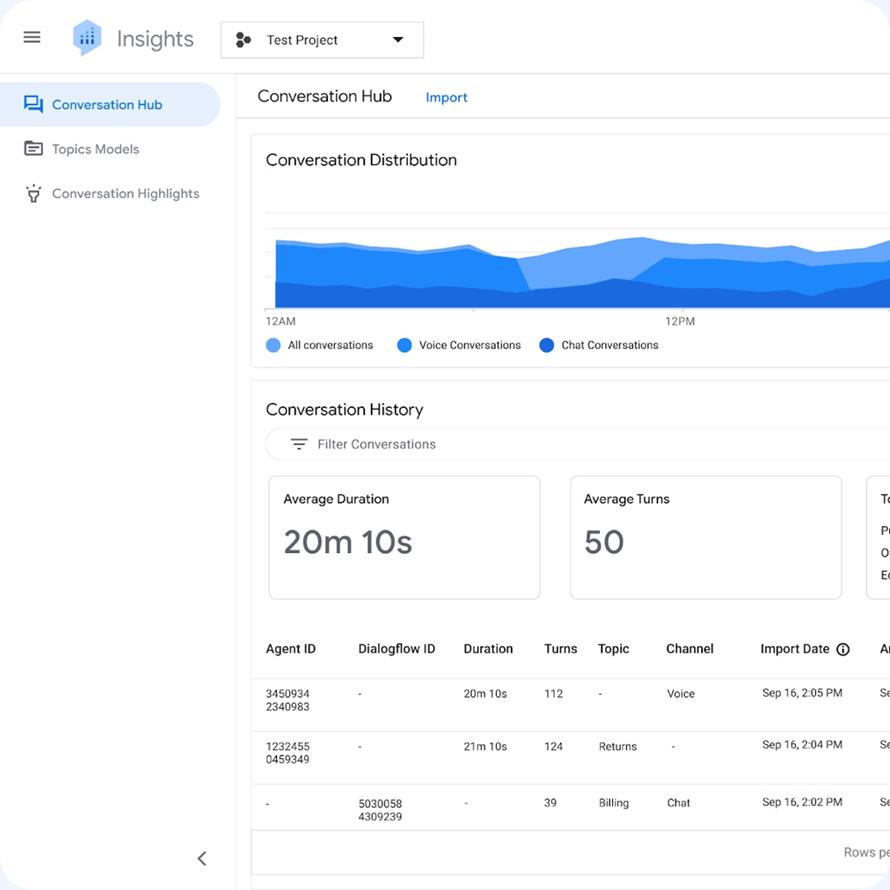 Research by PWC indicates that 32% of customers will switch companies after a single negative experience, 43% would pay more for greater convenience, and 42% would pay more for a friendly, welcoming experience.  As a result, Gartner estimates that as of this year (2022), 70% of customer interactions will involve technologies such as machine learning.  Organizations who have adopted these technologies - including state governments, retail leaders, and parcel carriers - have garnered benefits like the following:
140,000 daily inquiries handled by virtual agents, with 99.9% of client claims addressed in a timely manner

Reduced calls to in-store employees by 50%, freeing up over 100 employees to focus on high-value tasks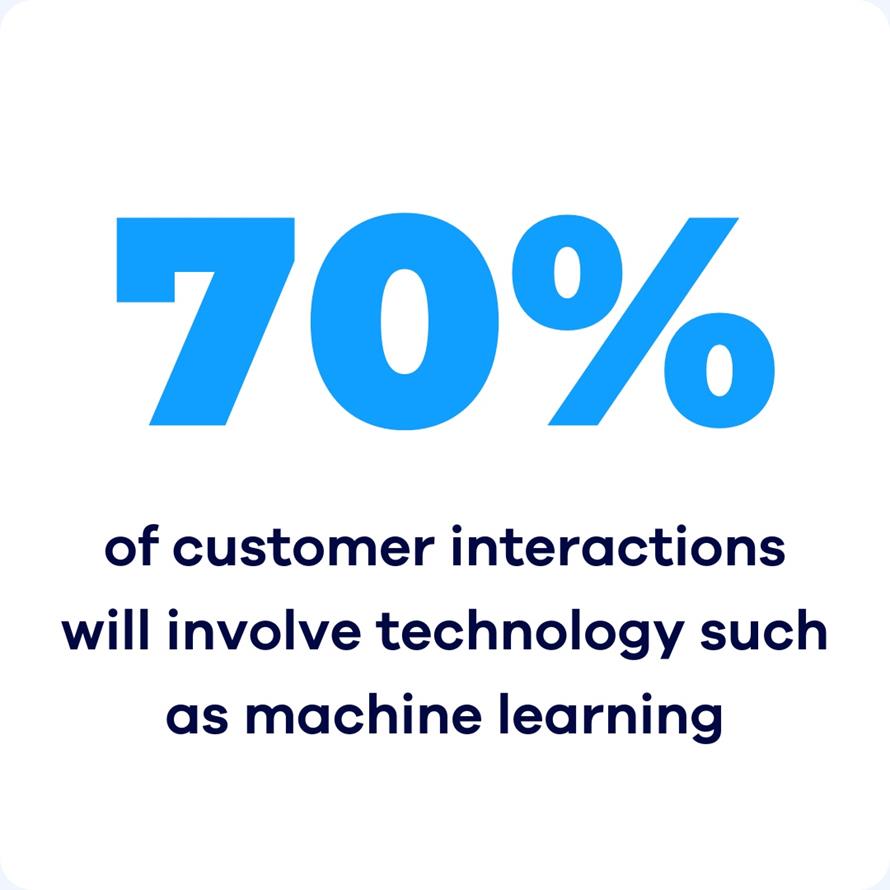 Virtual Agent Use Cases by Industry
Below are some examples of how virtual agents are used, across several industries in which organizations must provide outstanding customer (or patient, or client) experience.
Healthcare
Patient Authentication

Record presentation to agent

Reach a Department

Clinic/hospital updates & protocols

Find the next available appointment
Financial Services
Intent Detection

Caller Authentication

Account Balance

Make a Payment

Password Reset

Payment Status

Suspicious Activity Alert
Retail
Hours and Locations

Current Sales/Specials

Check purchase history

Initiate a return
Frequently Asked Questions About AI-Modeled Interaction Design for Virtual Agents
UJET Virtual Agents are chatbots powered by conversational AI that can offload a variety of simple or complex tasks traditionally supported by a live agent. Virtual Agents intelligently monitor consumer sentiment and can perform a warm handoff or route directly to a live agent when appropriate.
How much does the Virtual Agent Consulting Service cost?
The total cost of the discovery service will vary depending on the size of your business and the number of call recordings that you submit and the duration of the calls, but on average, discovery services will range from $5k-$30k. 
Depending on the Virtual Agent plan you choose, you could qualify for a rebate of up to 100% of the discovery costs.
Does UJET keep my customer service calls after the discovery process is complete?
We understand that nothing is more important than the safety and security of your customers' personal information, so UJET immediately deletes all call recordings and transcripts after they are analyzed. We will never share, sell, or store your confidential data.