3 Keys to Effectively Using AI in Your Contact Center
by UJET Team |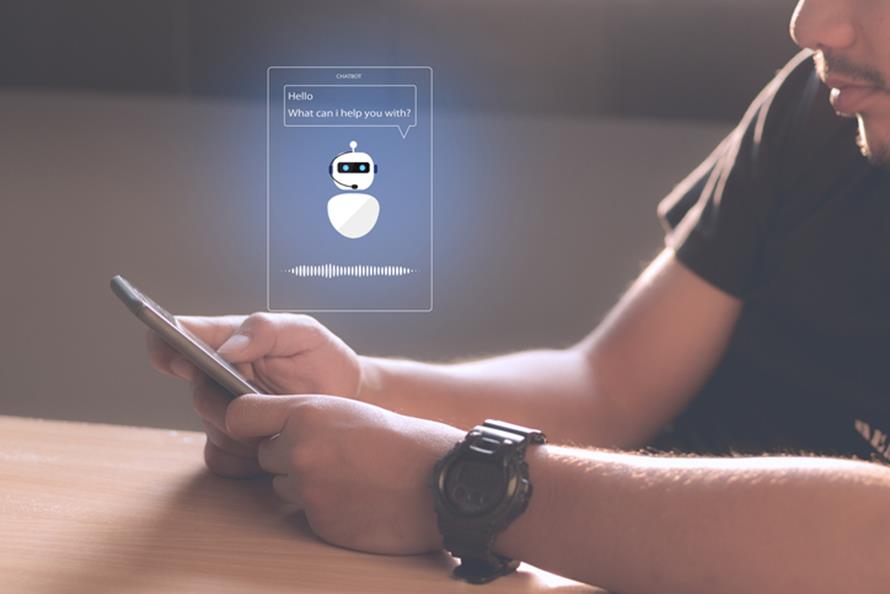 Contact center AI has the potential to completely change the customer service game, but you may be surprised to hear that for most brands, automation and AI initiatives are failing to meet customer needs.
UJET is currently researching the impact of AI on the customer experience and the early findings tell a concerning story – the majority of consumers indicated that automation solutions, like chatbots, are mostly underwhelming. The interactions lead to wasted time, customer frustration, and escalated agent interactions. For many brands, self-services have in fact become self-sabotaging.
None of these are the intended outcomes of using such technologies. So how can brands use contact center AI in innovative ways that avoid these issues altogether?
In a recent webcast with CRM Xchange, UJET's Senior Director of Corporate Communications, Justin Robbins, and Nate Peace, Senior Director of Solutions Consulting, shared three key ways brands can leverage CCAI to reverse engineer the challenges customers are facing and meet their needs as well as the needs of the company.
1. Build AI-Infused Customer Experiences 
Building AI-infused customer experiences means taking your automation beyond chatbox or IVR communication. It also means not simply using automation as a quick fix to lower costs. 
The truth is that too many brands  just end up automating their problems instead of fixing them by incorporating CCAI carelessly. They add AI features with the intention of setting and forgetting it rather than treating it like a living, breathing process – and, as a result, they're missing out on huge opportunities. 
AI-infused customer experiences incorporate automation across the entire customer journey to make the experience more intuitive and context-rich for customers. They help brands maintain context persistently across all channels so that when customers are communicating with your brand via chatbot, they're able to speak with intelligent and conversational virtual agents, and when they need to escalate an issue, your live agents can quickly access the full context before they even speak to the customer. This way agents aren't starting from ground zero to provide solutions, and your customers aren't constantly forced to repeat themselves. 
In short, AI can provide exceptional customer experiences and increase customer satisfaction at every point of the journey.
2. Enable AI-Guided Agent Experiences
When AI-infused customer experiences are done right, they're capable of generating value in AI-guided agent experiences, which is the second key to effective CCAI. 
AI-guided agent experiences empower contact center agents by giving them more accurate information, helping them serve customers more quickly, and helping them feel more confident in their jobs. Effective CCAI does this by giving agents access to customer sentiment across all channels—chatbot, email, phone call, SMS, etc.—and access to different segments of customers so they aren't attempting to read between the lines and interpret what every customer is feeling based on their own siloed experiences with individual customers. 
AI-guided agent experiences improve the impact of knowledge management so businesses know what information is actually useful to improve the customer experience. By doing so, they allow agents to better predict and prepare communication. 
When done right, CCAI can essentially act as a Sherpa embedded throughout a business' processes, helping agents navigate interactions with each customer. More than that, they can eliminate much of the monotony and mundane tasks that keep customer service agents dissatisfied with their jobs. Agents are instead free to put more time and effort into providing solutions that help them feel like they're making a measurable difference. 
3. Drive AI-Powered Decision Making
Your contact center is a goldmine of rich information and data from customer interactions, but without the right system, finding, understanding, and using that data can be a nigh impossible feat. Artificial intelligence offers an incredible opportunity to access that information and effectively use it to drive decision making. 
With automated technologies looking across all of a company's data sets, brands are able to improve resolution times for customers by accessing information and solutions that have been provided in the past. Access to these data sets allow brands to better predict and understand trends. It also allows brands to move out of a mode of reactivity and instead carve out margin to be strategic and address problems proactively. 
AI-enabled contact centers like UJET's CCaaS 3.0 (which recently partnered with Google Cloud to make the CCAI experience even more accessible) have the capability of giving brands comprehensive and intelligent insights on the CX that touch every part of their business—product development, marketing, retail, logistics, etc.—to drive powerful decisions. 
With AI-infused customer experiences, AI-guided agent experiences, and AI-powered decision making, brands are ultimately capable of making a greater impact as a business, living up to their tech's potential,  and differentiating themselves by providing exceptional customer service. 
Subscribe
The best customer experience content delivered right to your inbox.