What is Conversational AI?
by UJET Team |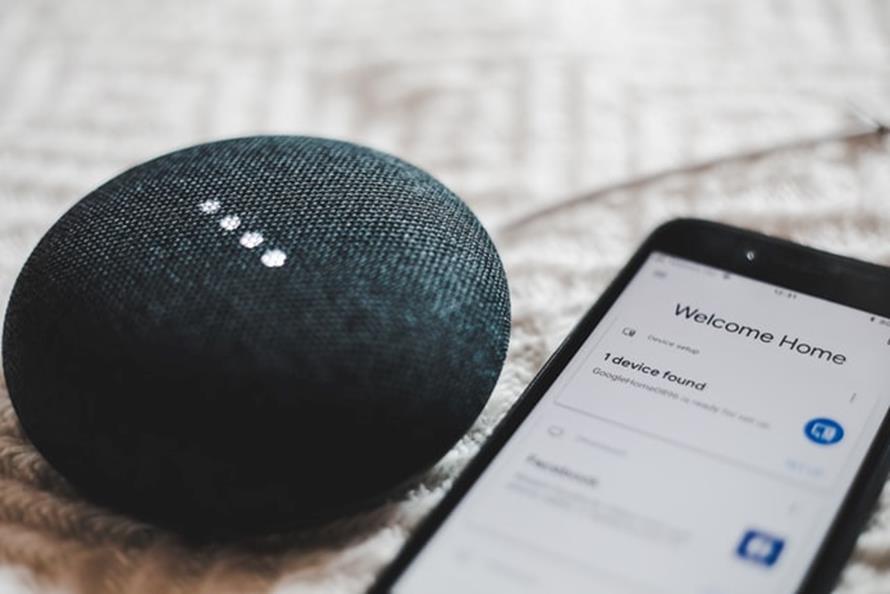 For many businesses, and particularly small businesses with limited bandwidth, providing both fast and personalized service to each customer is a challenge. However, thanks to the rapidly growing field of artificial intelligence (AI), there's an easy way for businesses of all sizes to provide an exceptional experience to every customer: conversational AI. 
What is conversational AI? 
Conversational AI refers to automated technologies that are designed to make interactions between people and computers more human-like. Conversational AI allows customers to engage with software by asking questions, sharing their feedback, and getting support as they would if they were speaking with a real person. 
Conversational AI technology can be found behind speech-enabled applications like Siri and Amazon Alexa, website chatbots, automated messaging, and many other applications businesses and people use every day. 
Examples of conversational AI 
Conversational AI is everywhere—chances are you've interacted directly with it in the past few hours alone! It serves a variety of functions and takes on a variety of forms.

Here are some of the most common examples of conversational AI: 
Chatbots 
Did you notice the chat box that popped up in the corner of the page when you clicked on this blog post? That is just one example of tech powered by conversational AI. 
Click one of the conversational prompts, and you'll find yourself interacting with a chatbot, or software that mimics human conversation. 
Chatbots are powerful virtual tools that allow customers to get support 24/7, even outside of a business' regular operating hours. They provide instant and consistent responses, and they're designed to help users with simple requests, such as canceling an appointment or checking their account balance. 
Chatbots can often be found on retail platforms, where they guide guests in purchasing decisions, banking platforms, where they provide account information and assistance, B2B websites, hospitality services, and much more.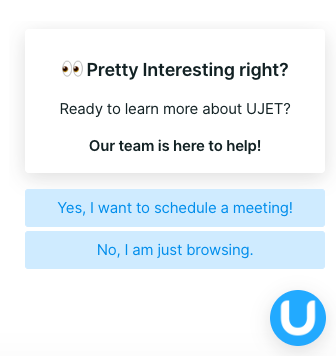 IVR (Interactive Voice Response) 
If you've ever called into a company and gotten a voice response that says something like  "for account information, press one, for card information, press two," you've interacted with an IVR system. An IVR is an interactive voice response system incorporated into a brand's virtual call center tech and is a very common type of conversational AI. 
A properly-implemented IVR collects information from a customer and sorts the customer's query into the appropriate agent or department's queue. It eliminates much of the run around that comes from being transferred to the wrong representative and, therefore, can often reduce wait times and make the process of getting support more efficient.
UJET's IVR tech is unique because it provides reps with context they can use to learn more about the customer making the call before they even speak. For example, if a customer has looked up information on a brand's website before calling to speak to an agent, UJET's IVR can provide agents with details about that site search so they can provide solutions more quickly. 
Mobile Assistants  
Mobile assistant technology is the conversational AI you're probably most familiar with if you've ever had a burning question you wanted to ask your iPhone from across the room. 
Mobile assistants like Siri, Google Home, and Amazon Alexa convert voice commands into machine-readable text that allows smart devices to fetch a response or complete a process for the user so that they don't have to do that manually. 
Ease of use and the ability to understand multilingual commands makes mobile assistants very popular.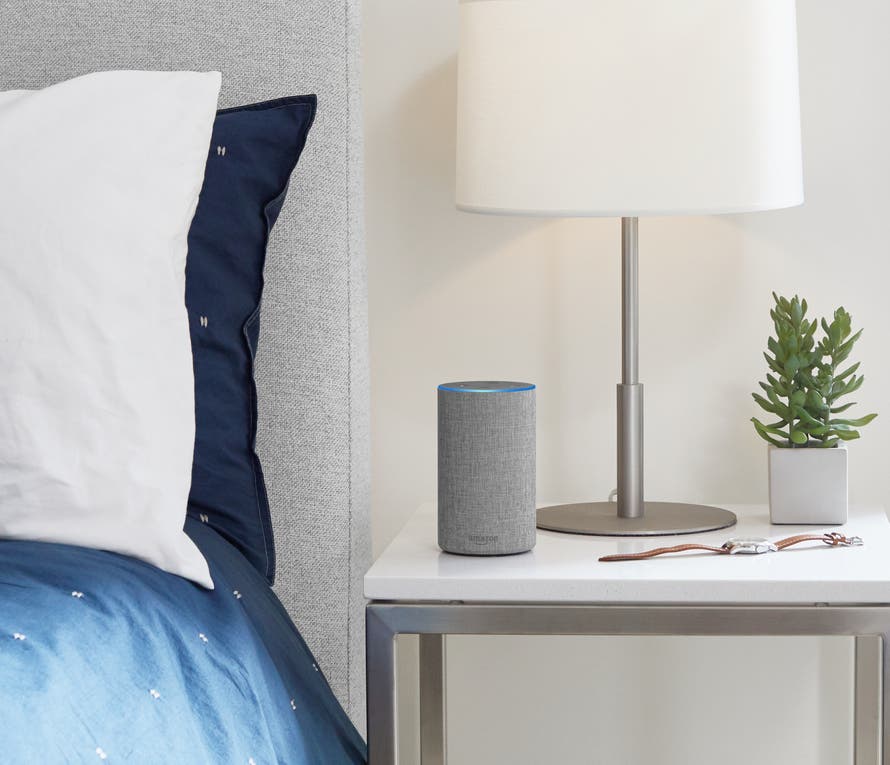 Products like Amazon Echo's Alexa use conversational AI to interact with humans. Photo credit: Amazon
Why you should be using conversational AI in your customer support
Conversational AI is everywhere, and it's not going anywhere. Studies show that 50% of today's work activities could be automated by 2055, maybe even sooner, and there's good reason for that. 
In 2022, businesses and service providers face a myriad of challenges, including product shortages, staffing issues, and limited bandwidth.
For a company with only a few employees, juggling the demands and needs of every customer can be an exhausting process that leads to higher turnover and an unproductive, unhappy team. Ultimately, it keeps business costs high and customer service less than satisfactory. 
Conversational AI provides a fix for businesses facing these challenges. It reduces costs in the long-term by providing agents with effective tools that make their jobs less stressful and resolving a wide range of customer queries. 
In addition to reducing operating costs for businesses (and contrary to popular belief), conversational AI can actually improve the service you provide for your customers.
Not only does it allow them to get simple questions resolved quickly and by tech that feels as real as an actual agent, but it frees up time for your real life agents that can be used to provide more thorough, dedicated, and quality service for customers with more complex needs. 
How to add conversational AI to your CX arsenal
There is an abundance of providers meeting the tech needs of businesses who want to move deeper into the AI space. Many of those providers offer good solutions, but only in a siloed capacity with limited (if any) integration with other channels. UJET is different. 
UJET's intelligent, personal CX combines historical customer data and real-time context to predict intent and inform routing for the best individual customer experiences and outcomes, and it works across chat, email, voice, video, and SMS so that customers don't have to leave your app to access the right kind of service for their needs. 
Virtual Agents support natural human-like conversations across voice and messaging channels and analyze context and sentiment in real-time for a more personalized service, and they do it without sacrificing exceptional customer experience.
When escalation to a live agent is necessary, UJET AI relays protected metadata to live agents so they know what the issue is and reroutes customers to your team to get personalized, thoughtful service. 
Ready to add conversational AI tools to your customer support arsenal? Learn more about how UJET uses conversational AI to enable better customer support experiences.
Subscribe
The best customer experience content delivered right to your inbox.