5 Ways UJET Uses Contact Center AI to Enable Exceptional Customer Experiences
by Meg Monk |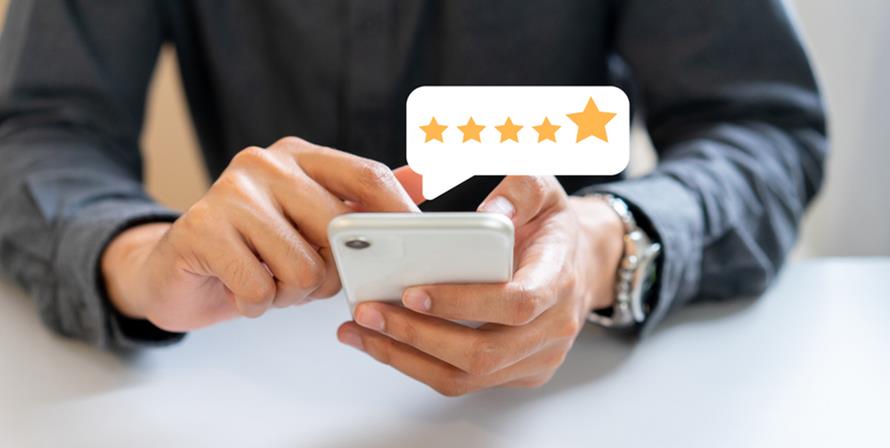 Contact Center AI (artificial intelligence) isn't just a nice addition to your support experience in 2022—it's a critical part of keeping up with your customers' high expectations.
Through contact center AI, you can are reach more customers than ever, provide better service than ever, and arm your customer service agents with the support they need to provide an exceptional and personal customer experience without losing productivity or consistency.
Here are five ways that UJET's cloud contact center technology uses AI to enable stellar customer experiences and deliver improved ROI for businesses. 
Personalized routing 
Our contact center AI uses historical customer data and real-time context to predict intent and inform routing for the best individual experience and outcome for the customer.
UJET is the only contact center platform on the market that ports customer data to your CRM in real-time so your agents always have all of the information they need to provide fast and effective support.
Supervisors can easily set up dynamic routing rules based on CRM data such as member status or previous sentiment score so every one of your valued customers reaches an agent quickly with minimal friction.
Automated ticket management 
UJET helps to minimize your agents' after-call-work (ACW) with automatic ticket management capabilities. 
Our AI takes on the task of creating, searching, and updating your CRM records during and after calls  so your live agents can move on to supporting the next customer, SLA targets can be met, and you have a clear audit trail of the customer journey. That's right – no more spending hours updating customer records and organizing tickets. You can thank us later.
Virtual Agents
Call center representatives across the country are overworked and burned out from dealing with the burdens of an understaffed team, growing call volumes, and frustrated customers. But with the help of UJET's AI-driven virtual agents, even the smallest of teams can address these big issues.
UJET's call center AI allows businesses to offload a variety of both simple and complex tasks to virtual agents in their live chats or voice message systems so human agents don't have to be tied up in the tedium. 
Let's say that one of your customers is trying to find your company's return policy. They can simply hop into a live chat and, through a collection of prompts, communicate with a virtual agent to get the information they need.

If the customer's query becomes more complex than a virtual agent can address, that customer can then choose to route their call or message directly to a live agent who can carry the conversation from there. 
Virtual agents not only allow customers to access help faster, but they also increase the time and bandwidth your live agents have to address more complicated issues and provide a higher quality experience. 
Intelligent Agent Assist 
Another piece of UJET's call center AI is Agent Assist. This time-saving technology  helps your live agents be more effective through AI-driven response suggestions, real-time sentiment analysis, and by surfacing useful articles and FAQ answers to help live agents quickly serve customers.
It can also automate after-call tasks including transcribing and summarizing conversations that tie up your live agents and prevent them from helping as many customers during their shift.
A few key features of UJET Agent Assist include: 
Smart reply and smart compose:

chat features that reduce reply time by providing agents with suggested responses and auto-completion of responses that are informed by conversation context
Knowledge assist:

surfaces useful articles and answers to FAQs that can help agents by reducing the time they spend looking for solutions to customer queries

Live transcription:

eliminates repetition in agent-to-customer communications by transcribing calls in real-time for reference during or after each call
AI-powered CX powered by Google + UJET
UJET's cloud center tech is so exceptional in what it does that it's attracted partnerships with some of the biggest players in the tech space, including Google. 
UJET recently announced a broader relationship with Google Cloud that will allow contact center AI customers to unify their contact center technology stack with a completely cloud-native solution managed, delivered, and supported by Google Cloud and running on Google Cloud Platform (GCP). 
Businesses of all sizes can now simplify and accelerate the incorporation of contact center AI in their customer and agent experience, filling in tech gaps that are standing in the way of their success. 
UJET's contact center AI helps businesses grow and meet the demands of their growing consumer base by providing innovative solutions in tandem with the work their customer care representatives are already doing. AI can supplement agent work in exciting ways and make it more efficient so that the service experience is better on all sides of your business. 

Learn how UJET's contact center AI can help you transform your customer experience by requesting a personalized demo with one of our CX experts.
Subscribe
The best customer experience content delivered right to your inbox.