Scaling the UJET Platform for Customer Success
by Anand Janefalkar |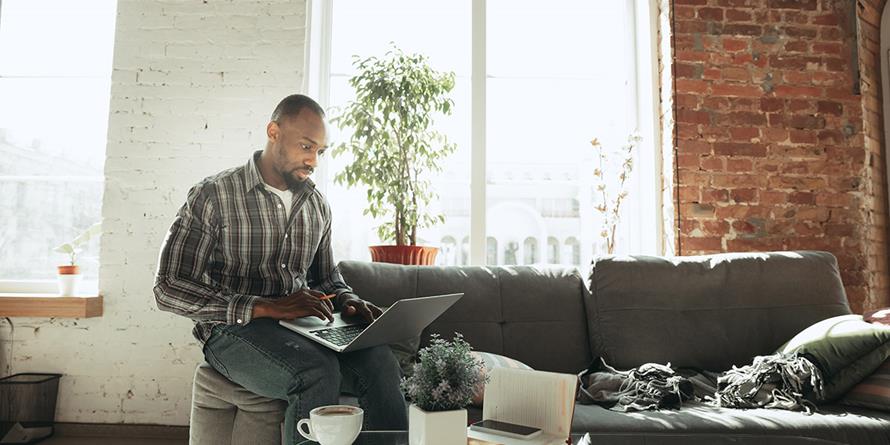 With digital transformation and the move to the cloud more important than ever before, customer support has truly grown beyond on-premise platforms, disjointed channel support, and patchwork APIs to connect different systems. Instead of enabling companies to simply provide customer support, the mission now is to offer a positive customer experience to build trust, increase retention, and position your business for both short and long-term success.
The customer support industry has traditionally not been as quick to adopt modern technologies as other industries, thinking that the investment wasn't immediately necessary. Now that consumers fully engage in digital-first experiences, modern customer support won't survive within the walls of a physical contact center.
UJET has first-hand experience with helping our customers move towards cloud-native customer support. But unlike other contact center providers, our dedicated strategy to provide a unified cloud-native, omnichannel support is making it easy for businesses and their users to see what a great support experience can truly be.
Growth With Experience
The UJET customer support platform is industry agnostic. It is built to support a company's needs, provide multiple contact channels, and provide a positive customer experience. This is through enabling the use of multiple contact channels easily, unifying them into a single platform, and translating them into a single consistent experience for support. Agents don't have to change tactics or strategies, they can communicate with each channel in real-time in the same way.
The UJET platform enables support organizations to customize their individual support experience. Rather than UJET telling you how support should be, we give you the foundation to build the exact support you want to offer.
This is why companies across different industries trust UJET. We don't force your customer support into a rigid structure and instead partner together to improve the support industry as a whole.
UJET Scaling to Meet Customer Needs
Omnichannel customer support is important now more than ever. Support organizations are experiencing surges of support requests. During these difficult and challenging times, customers are looking for updates and information from companies, and are looking for responses, answers, and communications that will put them at ease.
The UJET platform has experienced increased usage since the start of widespread shelter-in-place rules from around the world. UJET's customers range from subscription companies and smart home brands to fintech and on-demand delivery services. This wide spectrum enables continuous innovation and feature development that helps develop better tools and improved customer experiences.
In the recent move towards work-from-anywhere, customer support organizations adjusted quickly to offer remote real-time agent support. This shift proved that on-premise systems are, not were, antiquated, and requiring agents to stay on-premise was impossible.
Supervisors have always been able to easily add new agents onto the UJET platform, customize agent permissions, and onboard them quickly. As companies reacted to the growing need to increase agent numbers, they relied on UJET's ability to scale without interruption of services.
From March 2020 to April 2020, the UJET platform saw an over 60% increase in the number of agents actively using the platform. This growth was fueled by several customers needs to add agents and address an exponentially rising number of support requests. Scale and security are prime focus points for our platform, which were critical in supporting this growth as well as ensuring compliance since a large portion of the agents were working remotely.
As a result, UJET scaled beautifully and supported organizations of every size and industry add or move agents, managers, and supervisors without having to send a single email for enabling their new work environment.
Focus on the Customer Experience
Work-from-anywhere is our new norm and on-premises solutions are truly the past. UJET is built for the cloud, accessible through an internet browser, and customizable to your needs. It is time to focus on the customer experience, anywhere your support team is located, and reimagine customer support for a connected world.
Subscribe
The best customer experience content delivered right to your inbox.