Remote customer service. It's a phrase that can strike fear in the heart of a traditional business owner. Can small business owners take advantage of the work-from-anywhere movement? And if so, how?
The logistics might seem complicated, but thanks to something called softphone software, remote customer service can be very accessible and a powerful contributor to your brand's growth.
What is softphone software?
Softphone software is a tool that lets users make phone calls over the internet with their smartphones or computers. Aside from not being confined to one physical space, softphones differ from traditional business phones because they allow calls to be transferred to representatives in different physical locations, provide representatives with unique information about callers that can be used to improve your customer experience, and they have an expansive range of features that can streamline the way your agents do their work. 
Benefits of softphone software
One of the most exciting features of softphone software is that it's not limited to phones within your contact center and can be installed on a wide range of devices, including tablets, laptops, and smartphones. This is great news for businesses with remote customer service representatives—and businesses thinking about going remote—because softphone software allows agents to assist customers from anywhere, even on the move. 
Softphone software can be installed right on your agents' smartphones, allowing them to receive and place calls for your company from anywhere. It keeps their personal information private, so they don't have to worry about customers getting access to their personal cell number. Outgoing calls from an agent's smartphone will also appear with your business' name in the caller ID as if those calls are coming from a work phone. 
Another benefit of softphone software is that agents can customize their availability. Let's say a customer service representative is on vacation or away getting lunch. If they set up their customized availability, all incoming calls would automatically be forwarded to a voicemail or rerouted to another representative during the time an agent is scheduled to be out. This minimizes the customer wait time and ideally eliminates angry repeat phone calls from customers that ultimately go unanswered because no one's there to respond.  
If an agent needs their coworker's help, they can also use softphone software to see when their coworker is busy, online, or offline and contact them via instant messaging for assistance. 
While it may seem like different calls going to different off-site devices is impossible to manage, softphone software operates through a cloud based server system. This allows employers to manage and track calls from a central dashboard. Centralized instant messages also allow agents to easily search for and find customer interactions in cases where collaboration is necessary. 
Other benefits of softphone software include: 
Shared contact lists that allow agents to share client information with other agents (this is immensely useful in situations where two agents may be needed to address a customer's concerns)

Video calls that allow teams to communicate in the same interface they're responding to customer questions

Voicemail with transcription functionality that pushes audio files directly into your email inbox or as a push notification

Easy phone line setup (if you need to add a new softphone line, you can easily set it up via the cloud rather than going through the hassle of contacting a support team to set up an additional line on a desk phone) 
How can softphone software benefit my business? 
Softphone software is good for business because it makes the job of your customer service reps easier. Particularly in a post-pandemic job market where remote work is increasingly attractive to job candidates, softphone software gives customer service teams unprecedented portability, thus expanding your pool of potential hires. 
Aside from increased mobility, softphones allow your remote teams to become more collaborative. They're able to work together to assist customers and have access to all of the same information about those customers so that the customer experience can be consistent and personal no matter which agent they're speaking to. This ultimately retains customers and helps your business grow.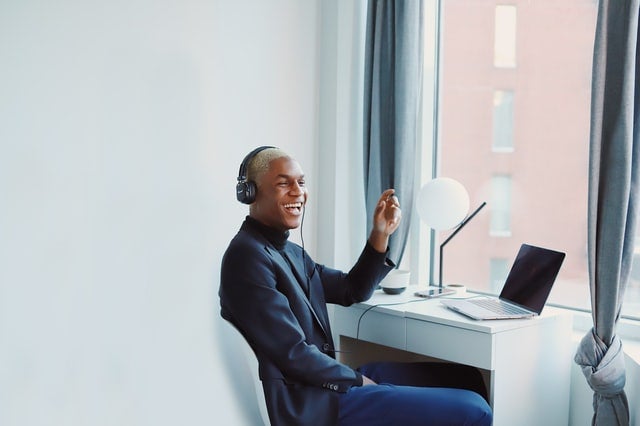 How to use softphone software
It may seem intimidating to brands venturing into the VoIP space for the first time, but softphone software is quite simple to install. To use softphone software, you'll need: 
A PC or laptop with a microphone and a speaker (tablets and smartphones will also work)

A headset 

A strong and stable internet connection
Softphone software can be acquired by setting up an account with a provider and downloading the software that enables your softphone. 
How to choose the best softphone software
Different softphone software comes with different functionality. You want software that fits the needs of your business but can also expand in functionality as your business grows. 
UJET is a great option for teams looking for customizable softphone software that enables agents to work remotely or in your contact center. UJET's cloud contact center is secure and scalable, meaning you can trust your business is in good hands and customize your software features to fit the needs of your remote team. Request a demo today to see UJET in action and learn how softphone software can help you reach your business goals in 2022.