Subscribe
The best customer experience content delivered right to your inbox.
3 Ways Automation Helps Your Team Provide a Better Customer Experience
by UJET Team |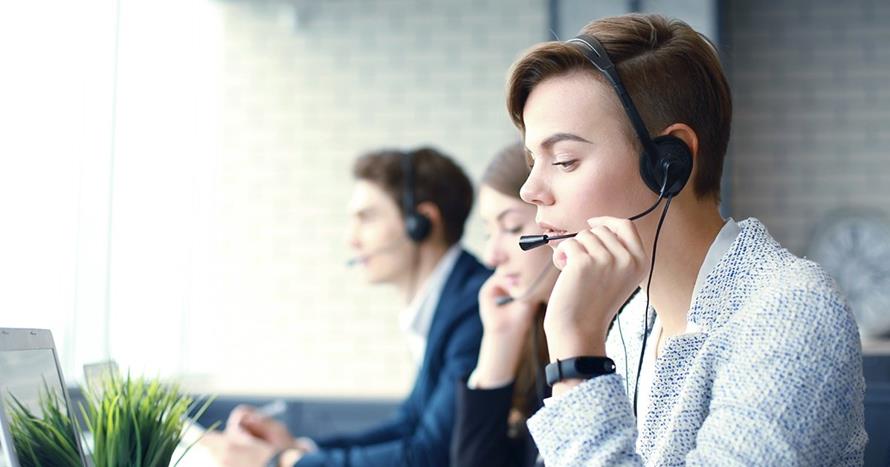 Automation is how you take an exceptional customer experience and make it scalable.
Providing these exceptional customer experiences is a lot of work. Your team needs to spend time with the customer to truly understand their situation, connect on a personal level, and build on that relationship—all this on top of the daily tasks that eat away at your team's productivity.
Automation ensures that the right customer data is accessible. It makes it easy to route customer inquiries to the correct agent and lets your team focus on what really matters—the customer experience. Give your team the time they need to forge stronger relationships with the customer. Automate the workaday tasks that diminish their productivity and ensure that the customer is always the focal point of their day.
Automate simple tasks to help your team focus on what matters
A great customer experience is one of the best ways to keep your customers coming back again and again. When your team is able to provide that kind of experience on a consistent basis, it can set your company apart from competitors. By automating simple or repetitive tasks, you're able to give the agents on your team more time to focus on the customer experience.
Your agents have a lot to do. Outside of providing direct support to customers, they have to take notes, stay up-to-date on new products or processes, further their career knowledge, etc. Each of these chips away at their productivity and makes it more difficult to focus on what really matters.
Shocking facts about multitasking via Provide Support.
With your agents pulled in so many directions, they'll see drops in their productivity, take more time to complete their tasks, and experience burnout faster.
Here are some ways to automate some of the tasks your team performs every day:
Automated reply emails—There are common questions that your team will need to answer every day. When you set up automated replies, your team doesn't need to spend the time writing out the same reply over and over again. TextExpander is a tool that can streamline this process as well by giving your whole team access to a bank of prewritten replies to common questions.
CRM integration—Make sure your support platform is integrated with your CRM. That makes it easy to store voice recordings, chat transcripts, and important customer notes for the whole team to access.
Easy access to self-service content—You can automatically serve up common articles based on a customer's question. When a customer can resolve the issue on their own, that's a great customer experience, and your team will always have direct access to the best and most up-to-date information.
By automating these tasks and more, your team will be able to give customers the attention they deserve. You'll be setting the entire team up for success.
Make sure customers get where they need to be faster
The customer experience is about more than the interactions with the team; it's everything that informs how a customer feels when they reach out for help. When they're able to find the answers they need quickly and easily, it makes for a much better experience.
Investing in a great CRM and contact support software can help provide the tools needed to make this process as streamlined as possible. Make sure that any incoming customer questions are:
Routed to the correct agents quickly.
Automatically linked to the right customer account.
Tracked effectively in the account history.
Speed of service is more important in 2018 than ever. Seventy-seven percent of consumers feel that they wait too long to get a hold of someone. Customers need to be able to find your contact information and be connected with the right agents as quickly as possible.
Chewy Contact page.
Take this example from pet supply retailer Chewy. Not only do they have the offer of 24/7 help pinned in the top navigation bar of their page, their contact page shows several easy methods to reach out. Making their team this available means they'll need to provide a great customer experience across every channel. Customers will notice any differences during each interaction.
That's why a contact center support software like UJET is so important to Chewy. With flexible call routing, they'll be able to start building a better customer experience before the customer ever reaches the team. They can easily adjust how inbound calls are queued based on the hours of peak volume and alleviate some of the potential for longer hold times.
Collect more information to inform your decisions
Being able to anticipate the customer's needs and goals is one of the best ways to create a better experience. Access to a robust set of customer data can help you accomplish this. Make sure your contact center support software can automate the collection of this information.
By streamlining the data collection process, you'll ensure that agents always have the best and most up-to-date information on hand when interacting with the customer. Photos, texts, recent orders, interaction history, NPS and CSAT surveys—these are all valuable pieces of information on the customer experience.
When you utilize tools that collect and store this data automatically, it gives your team the ability to call up pertinent information quickly and easily.
UJET account information example.
If a customer reaches out via chat to ask a follow-up question about a conversation they had over the phone, that data is immediately accessible and can be referenced at a glance by your team. Everyone will be on the same page without the need to repeat the same questions.
This customer data also gives your company a way to anticipate incoming customer volume.
You can easily shift agents from the phone queue to chats if you know that the company is coming up on a time that historically sees an increase in inbound chats. You can also track how volume has increased over time and ensure that the team is staffed well at all times.
Automatically sharing this information with your CRM allows for expanded access as well. Your sales, product, and marketing teams can easily find customers to survey or look into points in the customer journey where newbies typically experience difficulty—which makes the product provide a better experience as well.
By automating the collection and sharing of this data, you're making it easy for your team to understand the customer. They can spend less time taking notes and more time building relationships.
Use automation to level up your team
Your agents need to spend time partnering with the customer to build relationships. When you automate the kind of tasks that eat away at their valuable time, you're setting them up for success. While these workaday tasks are necessary for lots of internal processes and the sharing of information, they can degrade your team's productivity over time.
Make sure your automation removes friction and lets your team focus on what matters. Every interaction can build or detract from the customer experience—don't let your internal processes get in the way.
Subscribe
The best customer experience content delivered right to your inbox.