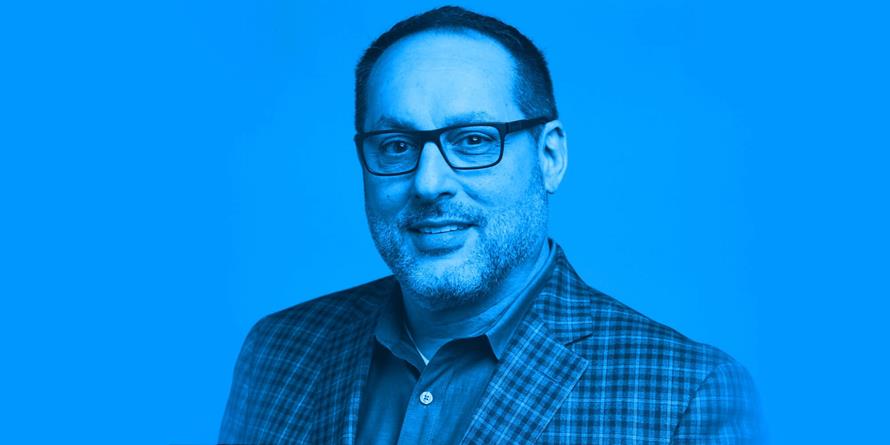 Steve Infante Honored on Inaugural Channel Futures Channel Leaders List
The list recognizes the most future-minded, influential and impactful channel leaders in communications and collaboration. 
SAN FRANCISCO — November 22, 2022 — UJET, Inc., the world's most advanced contact center platform, today announced Steve Infante, senior vice president of global channels at UJET, is among the 20 honorees on the first Channel Futures Channel Leaders list for communications and collaboration. The list recognizes these individuals as leaders who will determine the future of the channel as they redefine the partner-supplier relationship. 
The communications and collaboration channel leaders were selected based on their companies' market share, growth potential, strength of partner network, scope of partner program and the individual's impact on the partner ecosystem.
"I am honored to be included on the very first Channel Futures Channel Leaders list, and am especially proud to receive this recognition as a representative of UJET and our dedicated channel team," said Steve Infante, senior vice president of global channels, UJET. "UJET has experienced unprecedented growth and momentum over the past two years, fueled in large part by our partners' support and confidence in UJET's innovative approach to the cloud contact center market. It's an exciting time to be part of UJET and I look forward to building on the program's success with all our partners." 
The channel leaders list, compiled by Channel Futures editors, are intended to provide the partner ecosystem with an in-depth look at each industry segment and spotlight those individuals responsible for the strategic direction of partner-facing organizations. As the nature of the channel changes, partners are developing deep ties with numerous suppliers in each technology solution segment they support. The channel leaders lists will identify the executives with whom they should establish strong relationships going forward.  
"Channel Futures is once again demonstrating the incredible value it brings to its readers and the entire channel by debuting the Channel Futures Leadership list. This list was compiled after months of tireless work by our media team to identify true leaders in the channel by industry category. It is critical for the partners who are focused on these markets to be able to understand who is making the investments and decisions in the channel that impact their future. We are proud to present these executives to the entire channel," said Kelly Danziger, vice president and general manager, Informa Tech Channels.
"As the industry faces one of its most tumultuous periods, it is essential for channel partners to connect with the leaders of today's strategic technology providers. These individuals are the ones who are guiding their organizations and partner ecosystems into the future with innovative thinking and industry-defining channel programs. Channel Futures has identified the individuals who are fueling a new wave of growth and solutions partners can bring to customers." said Robert DeMarzo, vice president of content, Informa Tech Channels.
UJET provides disruptive innovation to the contact center market, bridging the technology gap between outdated customer service infrastructure and modern consumers. With modern solutions backed by the progressive capabilities of the cloud, UJET is advancing the contact center space with cloud solutions that address and eliminate traditional design flaws and conventional approaches to customer service operations. Forward-thinking customer service providers are future-proofing their operations with UJET, the world's most advanced contact center.
ABOUT UJET:

UJET is the cloud contact center platform for businesses who put trust at the heart of their customer experience. Our one-of-a-kind architecture and award-winning CX Intercloud deliver the most dependable foundation for security, reliability, and scale across cloud contact center operations. With UJET, organizations gain a full voice and digital engagement suite that's equipped with smart device capabilities, powerful AI, and advanced analytics – all intuitively designed to make life easier for everyone involved. From customers and agents to supervisors and executives, UJET delivers meaningful operational efficiency, higher interaction quality, and mission critical stability. Innovative brands like Instacart, Turo, Wag!, and Atom Tickets all trust UJET to enable exceptional customer experiences. So can you.
Learn more at www.ujet.cx and follow us on LinkedIn, Twitter, Instagram, and subscribe to our blog!
About Channel Futures
Channel Futures is a media and events destination for the information and communication technologies (ICT) channel community. We provide information, perspective and connection for the entire channel ecosystem, including solution providers (SPs), managed service providers (MSPs), managed security service providers (MSSPs), cloud service providers (CSPs), value-added resellers (VARs) and distributors, technology solutions brokerages, subagents and agents, as well as leading technology vendor partners and communication providers. Channel Futures is part of Informa Tech, a market-leading B2B information provider with depth and specialization in ICT sector.Channel Futures is where the world meets the channel; we are leading Channel Partners forward. More information is available at channelfutures.com.
Media Contact:
Victoria Vichroski
Corporate Ink for UJET Inc.
617-969-9192
ujet.cx@corporateink.com