Global Support, with the World's #1 Messaging App
Provide support to customers anywhere in the world - using the world's most popular messaging app, WhatsApp API.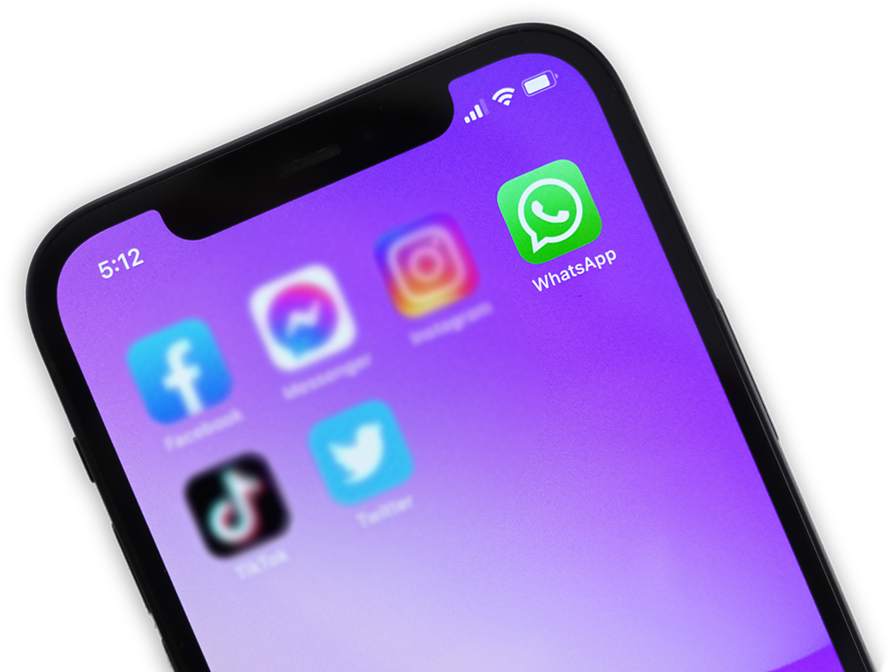 WhatsApp is the world's third-most-used social media platform, behind Facebook and YouTube. With two billion users, it has more than double the user base of Facebook Messenger.

But perhaps more importantly, people like and trust WhatsApp more than other popular messaging apps — it's the favorite social platform among Internet users aged 16 to 64. In fact, 175 million people message a business on WhatsApp every day.
So it's no surprise that nearly half of businesses plan to increase their investment in WhatsApp in 2022, while 59% say that social customer care has increased in value for their organization.
Customers use social channels like WhatsApp to message businesses every day, and now you can use UJET to reach them.  Messages sent via the UJET WhatsApp channel are free for end users - regardless of which country they are from - offering an accessible way to provide international customer support, help acquire new customers, and upsell existing customers.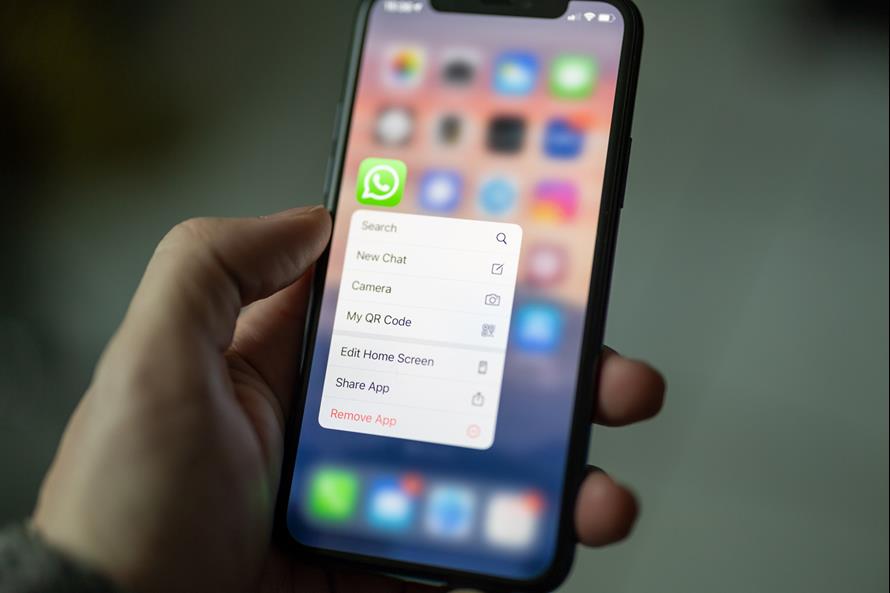 WhatsApp API Support Capabilities
On UJET, WhatsApp support is available via web, mobile, and SMS.  Chat for web and mobile requires SDK integration.
Create custom menus to allow customers to tell you more about the issue and which department they're trying to reach. Specialized virtual agents can be configured to guide customers through your mobile IVR and then transfer the user to a live agent as necessary.
Once connected to an agent, customers can use WhatsApp functionality to send files and metadata such as text, images, documents, locations, contacts, and more.  All media shared is automatically saved to the CRM.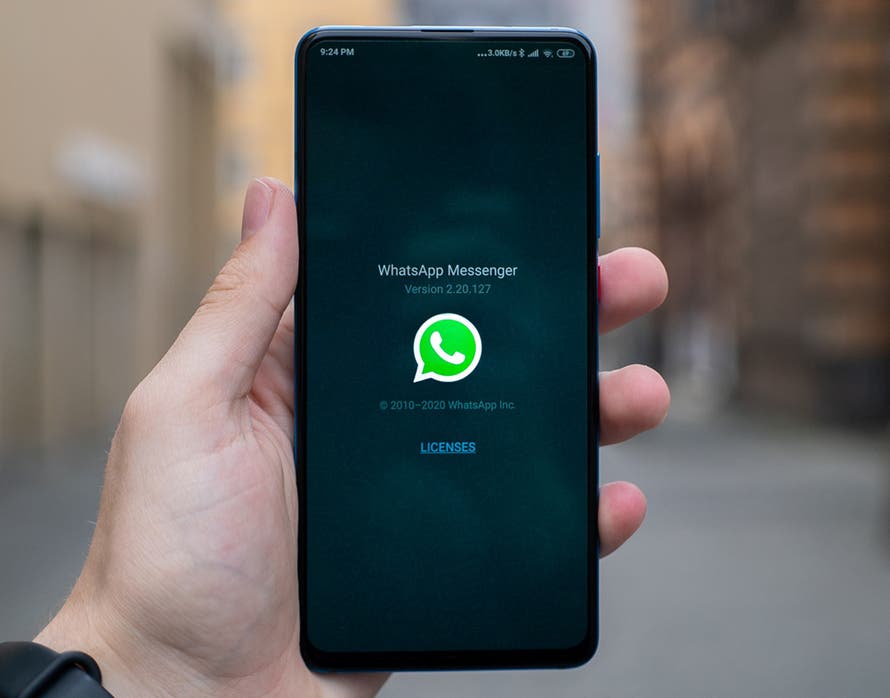 Benefits of WhatsApp vs. other messaging channels
No "mode shifting" for your customers. 

If your customers are already using WhatsApp to communicate with family and friends, you can now communicate with them on a platform they're already comfortable using.  Your company can also easily "broadcast" a message to large groups of customers, directly from WhatsApp.

Context and connectivity.

With stored message history and a strong search function, WhatsApp conversations are easy to put down and return to later, so customers can interact with the agent on their timeframe.  The app also works just about anywhere, with minimal data overhead for your customers.

Security.

Part of the reason for the unprecedented adoption of WhatsApp is the strong security and privacy, which drives consumer confidence.  Chats are encrypted end-to-end, and businesses using WhatsApp must comply with all relevant policies.
WhatsApp API Channel FAQ
How can using the WhatsApp API channel help improve my customer experience?
WhatsApp is the world's most popular messaging app. Being able to communicate with customers all over the world via an app they already know, enjoy, and trust – and that they use every day – helps you provide customer service in a manner that's easier and more natural for your customers. WhatsApp features rich media and data sharing capabilities, beyond what most web or mobile chat functions can offer, and your customers can give agents better visibility into the issue. Plus, customers never need to leave the app or "switch channels" to get assistance. 
How does the WhatsApp Business API work?
There are a number of technical details to be aware of, but here is a high-level overview of how WhatsApp works on UJET.

Similar to SMS, you must receive explicit opt-in from end users before sending them a WhatsApp message. WhatsApp requires the opt-in to be active, which means that it can not be assumed – the end user must knowingly sign up to receive messages from your business. We recommend keeping a record of customer opt-ins. Users can opt-out by blocking your business in the app, or you may choose to allow users to opt-out on your website.

WhatsApp does not offer a way to be notified when a user has blocked your sender, or to retrieve a list of users who have blocked you. It is critical that your business follows the opt-in guidelines above, to minimize the chance of users blocking you, or your business being fined for noncompliance. Please note that Twilio's keyword-based opt-out handling systems do not currently apply to WhatsApp senders on Twilio, these systems currently apply for SMS and MMS messaging only.
How is the WhatsApp customer support experience different from SMS?
WhatsApp, as the name implies, is in fact an app, rather than a smartphone-native function like SMS. However, agents using the WhatsApp API can handle and respond to either WhatsApp-native chats or SMS messages (UJET can accept either). Your customers can write from whatever mode they prefer, and your agents will be able to respond.  Note that a conversation entirely within WhatsApp may provide more extensive functionality; the items you're able to send to an SMS endpoint may be more limited.
Do consumers prefer the WhatsApp API over SMS?
The answer to this question likely boils down to personal preference.  While WhatsApp is the most popular messaging app in the world, it may not be the most common messaging protocol.  In countries where data is expensive but SMS is inexpensive or free, consumers may prefer SMS.  Other consumers simply don't wish to add additional apps to their phones and prefer to stick with the native capability of SMS. 

In either case, your agents will be able to field customer interactions, thanks to the WhatsApp API serving both use cases.
What are the media sharing capabilities of WhatsApp?
WhatsApp has a robust set of sharing capabilities.  Users can share existing photos, videos, audio clips, various file types, and more.

Consumers are also not limited to sharing existing files.  WhatsApp allows users to take photos, create videos, and record voice clips directly from the WhatsApp interface, without having to switch to other apps.  Users can preview the media they've just created before sending it to the other recipient (and retake/recreate it, if needed).

For extra personalization and more lively conversations, WhatsApp also offers extensive support for sticker sets, and even built-in GIF searching and sharing capabilities.